Just a quick post today to share this gorgeous Z-fold pop out box card I recently made for a very special little girls 2nd birthday.
This card was made using the same method as my previous Z-fold card tutorial, this time with the gorgeous 'Fairy Garden' collection by Kaisercraft. The pink glitter background was cut from a roll of contact paper (which is much thinner and cheaper to work with than glitter card stock, plus it's already sticky!
I layered lots of the Fairy Garden collectable pieces on the front of the card, along with some diamante's and flowers to make it detailed and special. The 'make a wish' sentiment is from the sticker sheet in the paper pack.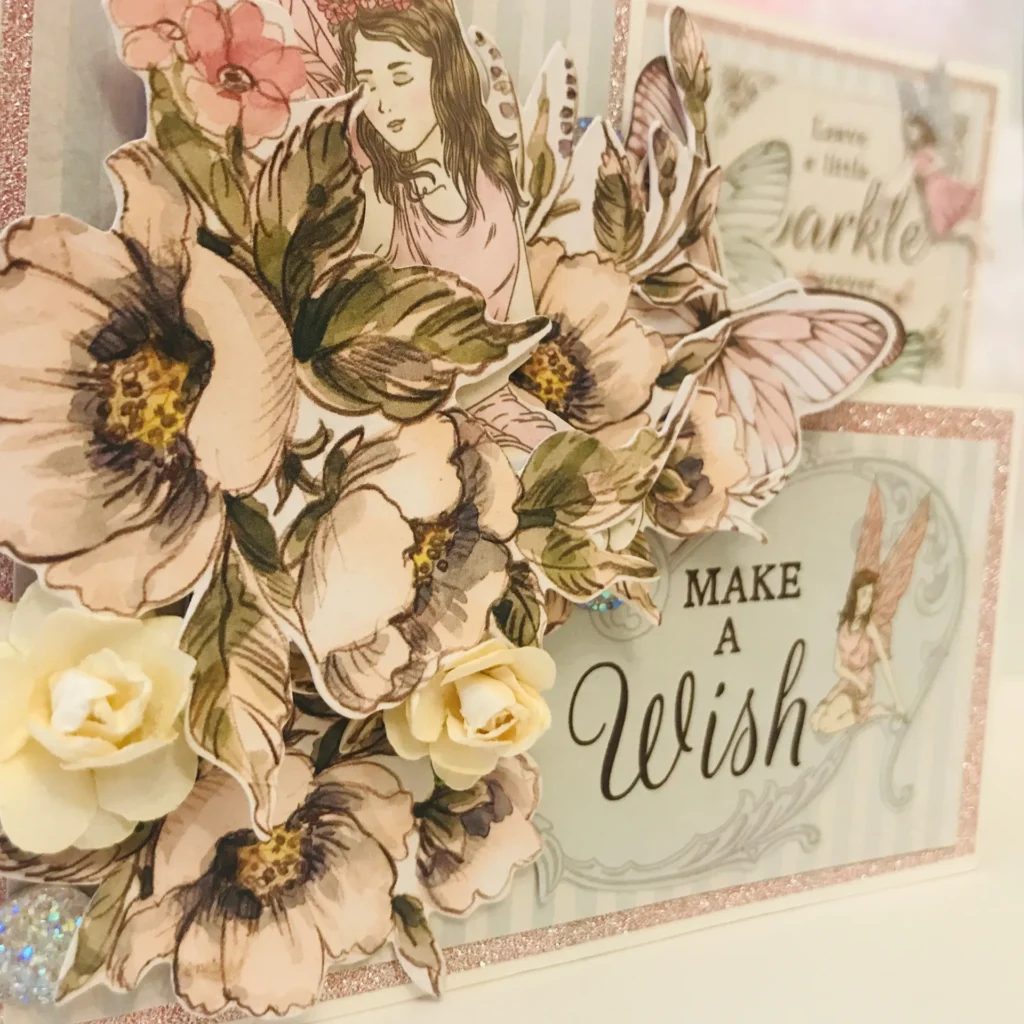 The butterflies were attached to the pop-out box using some clear plastic strips so they fluttered with movement when the card is first opened, and in the breeze when it is displayed.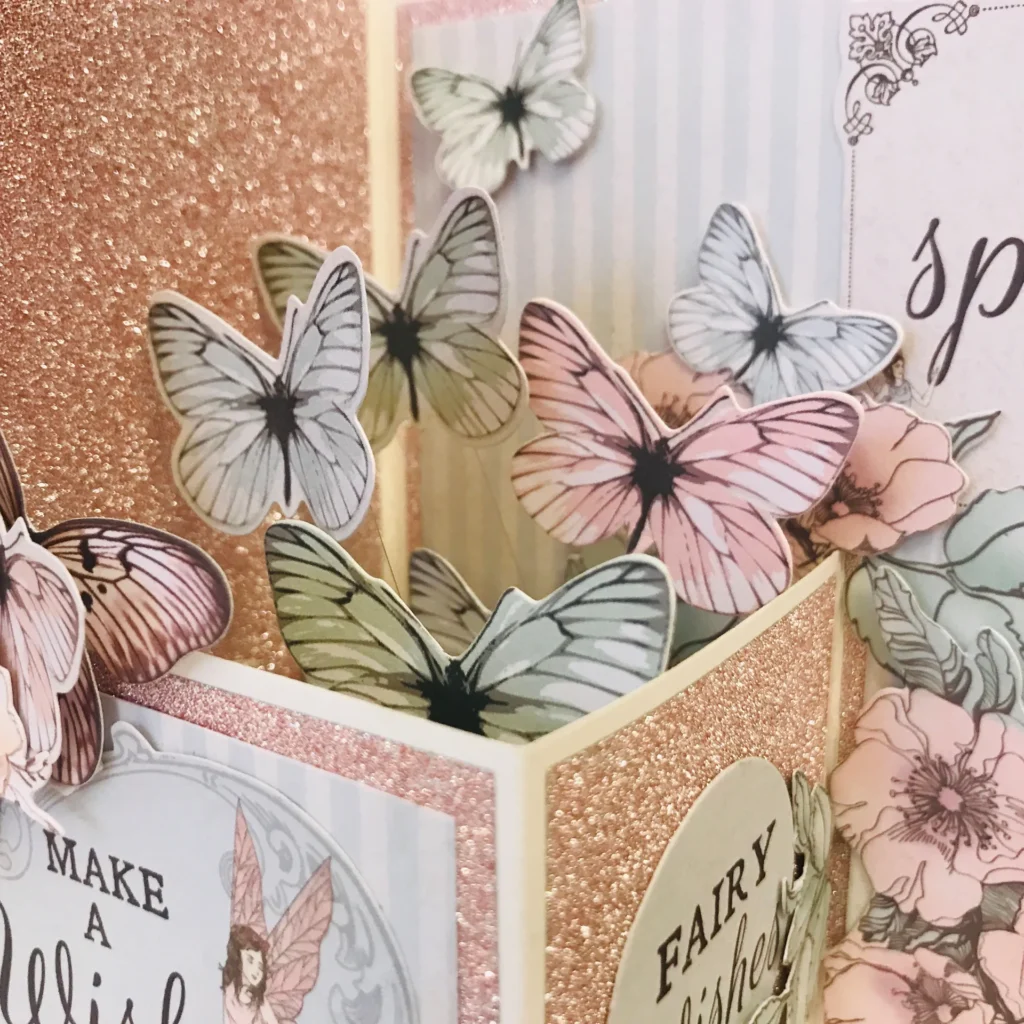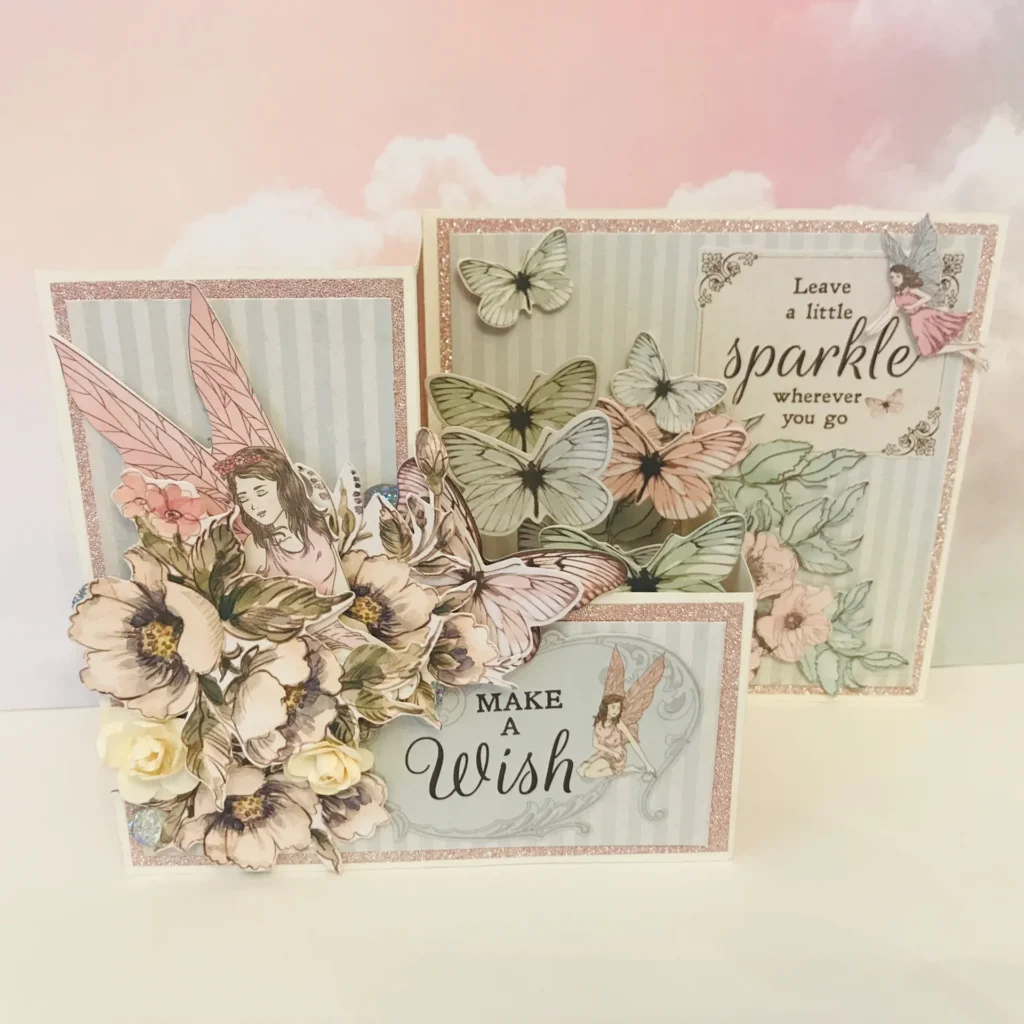 I absolutely adore this card and the whole Fairy Garden collection. I even made a quick little matching purse gift bag too. You can find the simple instructions and cut file for this purse here – It's so quick and easy to make!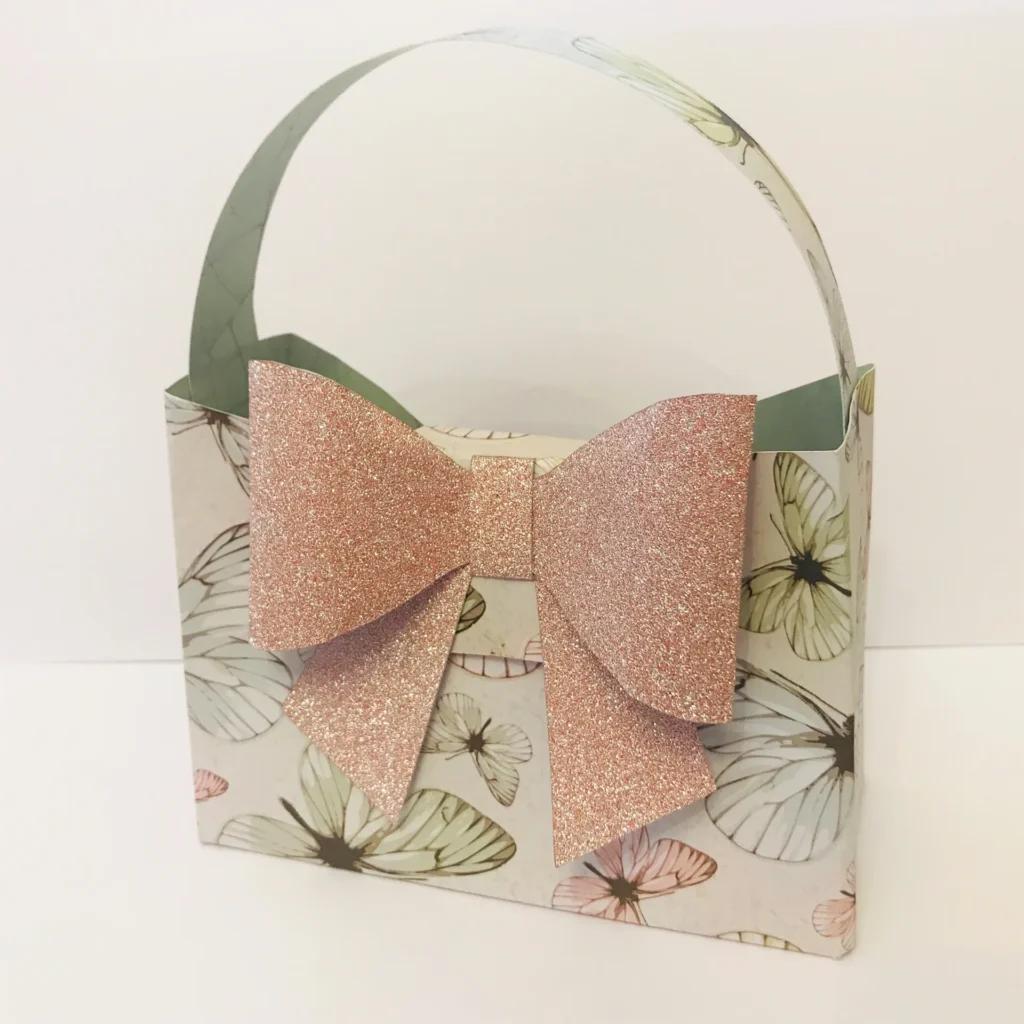 I hope you've enjoyed this special little card as much as I enjoyed making it!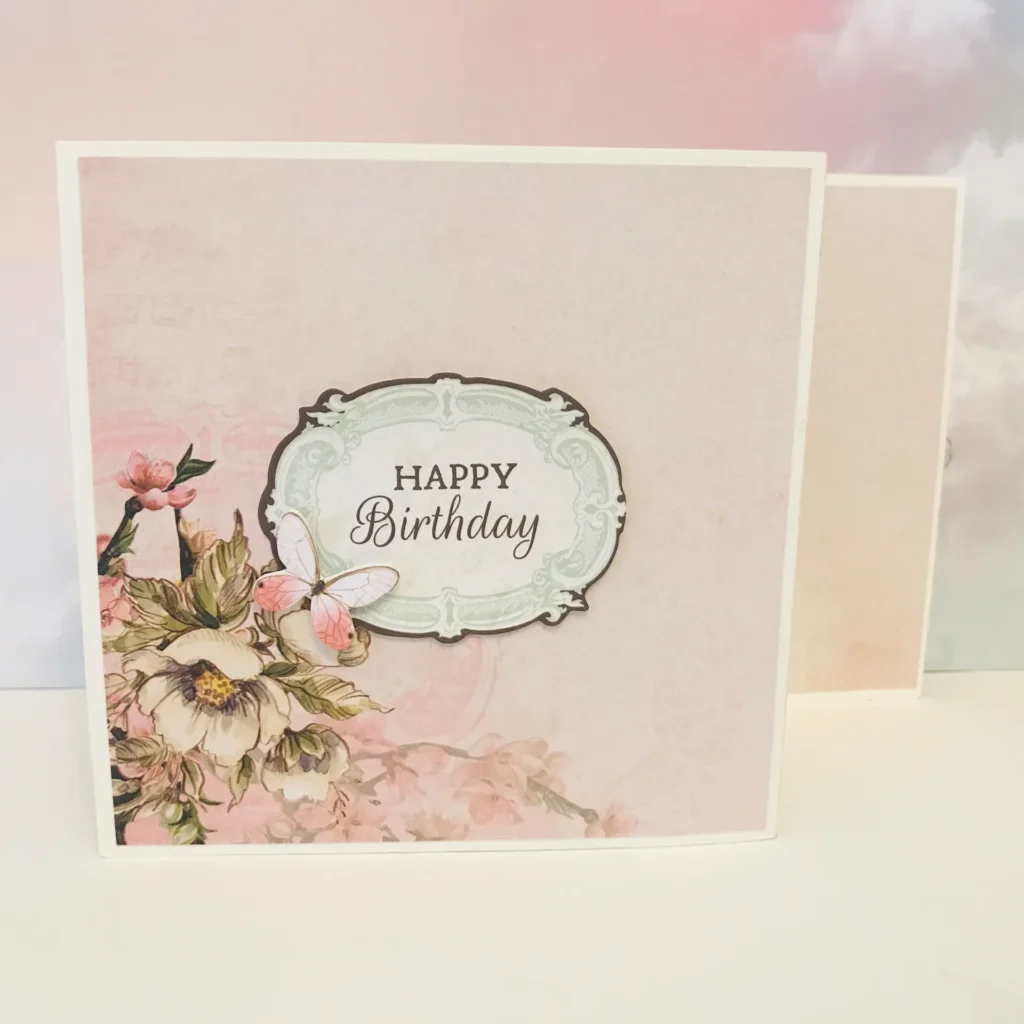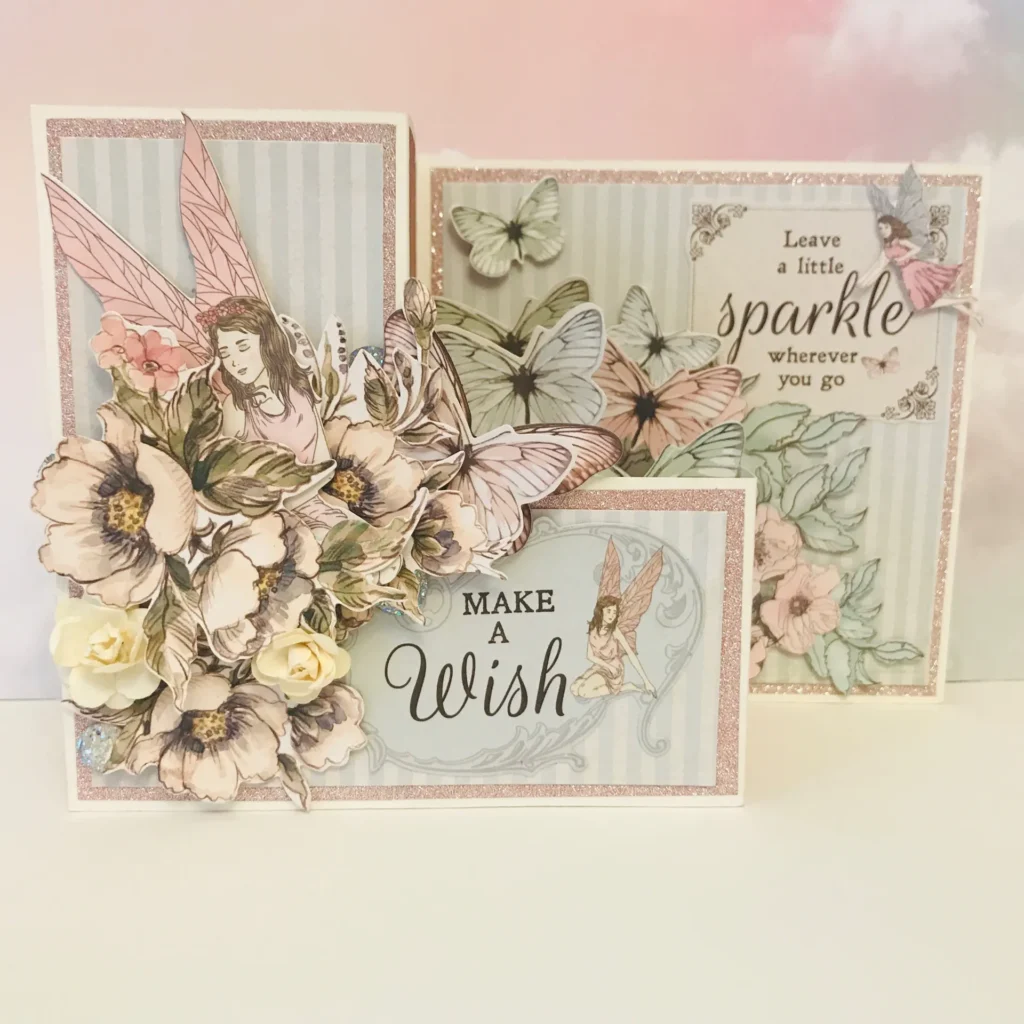 XOXO