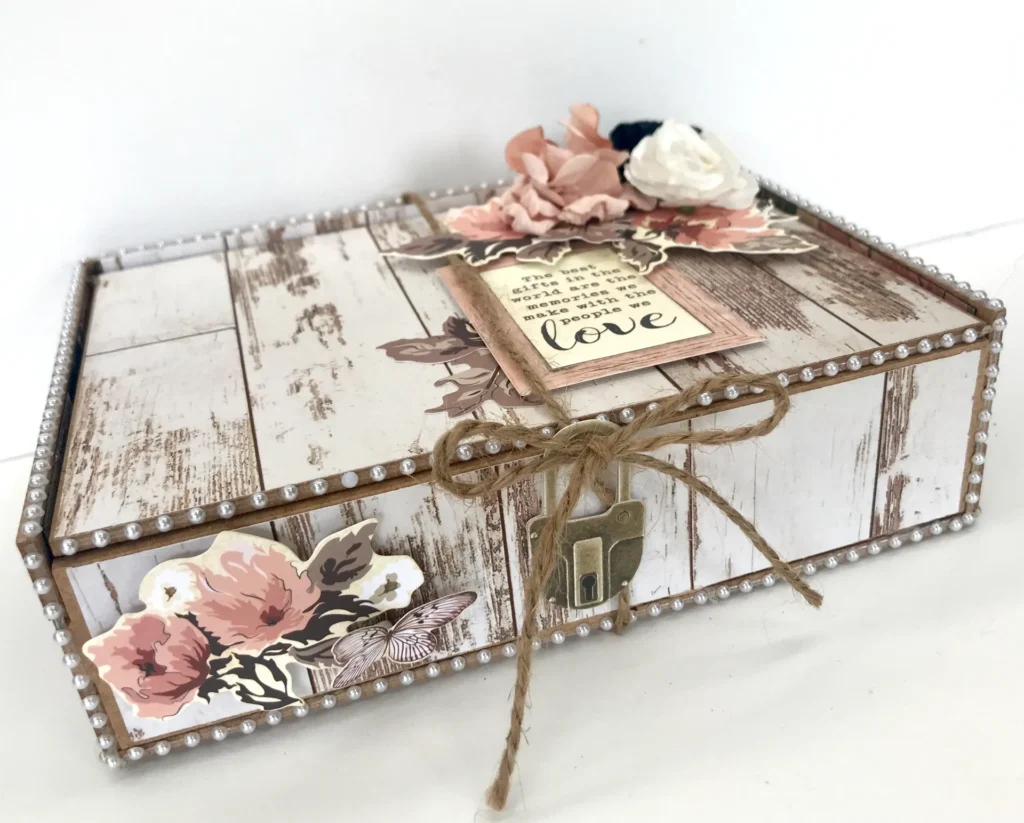 Today, on this perfect lazy Sunday afternoon, I had my first go at a Kaisercraft 'Beyond The Page' C6 Card Box.
I've had this box waiting in my stash for a while now, so it was great to finally put it together! The box comes 'flat packed' in 6 pieces (like below), and you just assemble as you go.
I assembled mine with hot glue (but any strong glue would work)..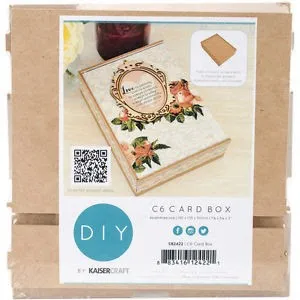 I decorated this card box using the Kaisercraft collection 'Keepsake', along with a few matching blooms. The papers used were 'Gallery' for the outside and 'Collage' for the inside.
I LOVE the colours of the Keepsake collection and thought they worked perfectly for this project!
And here it is…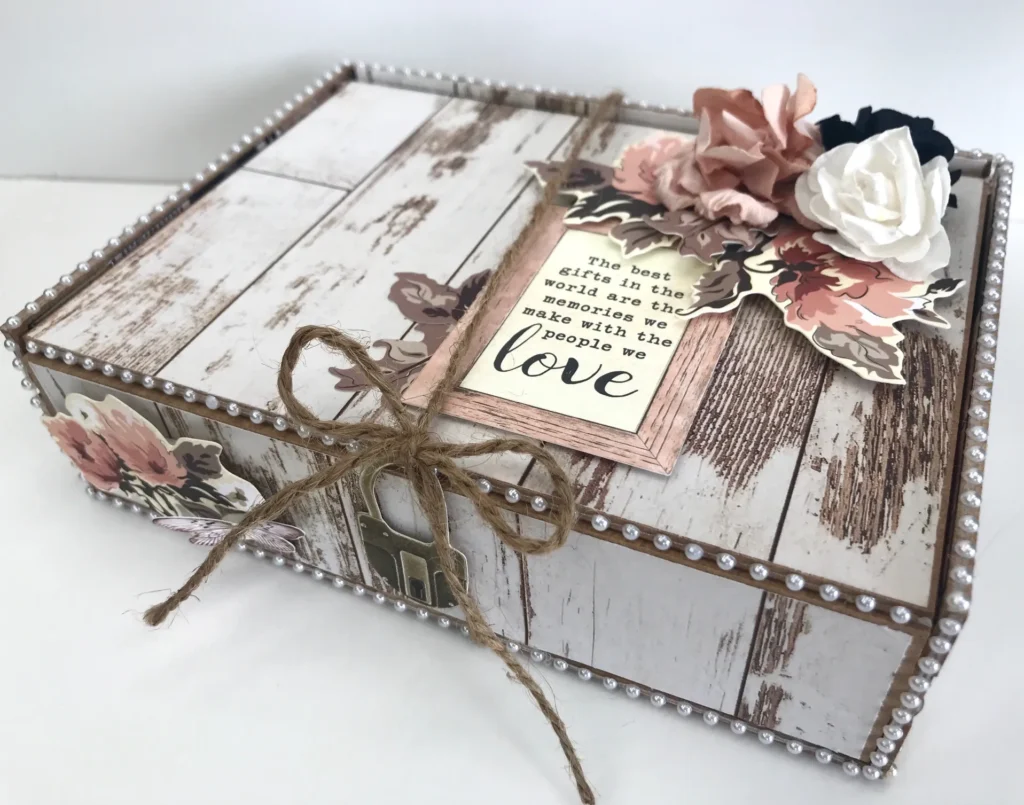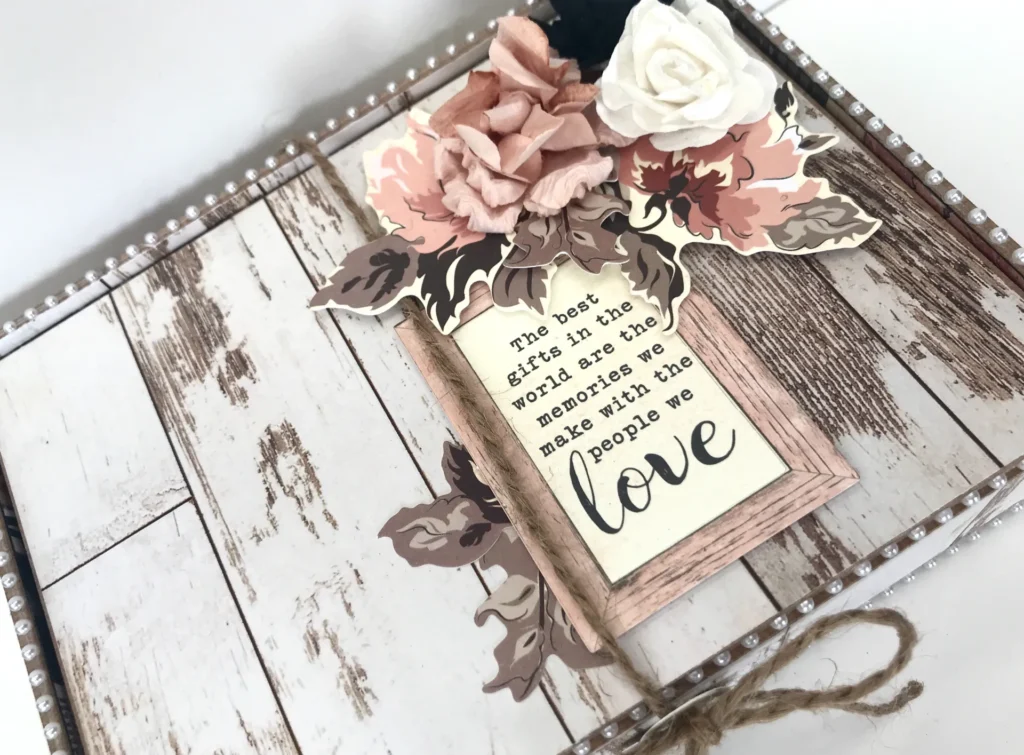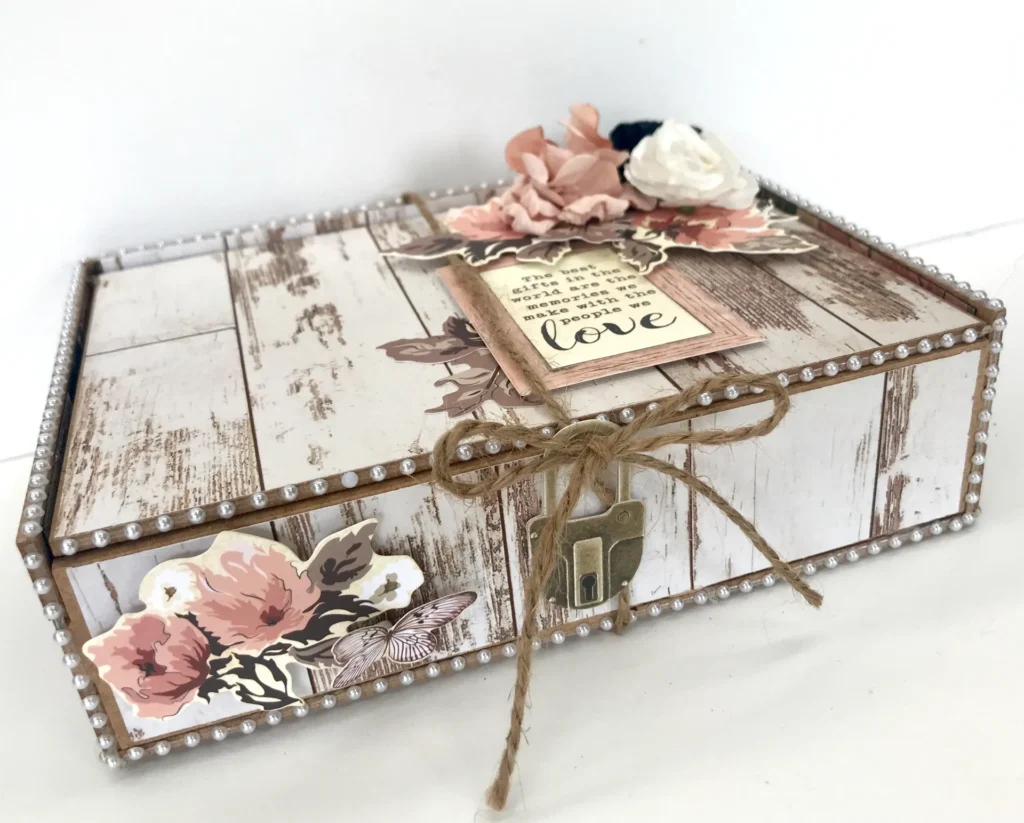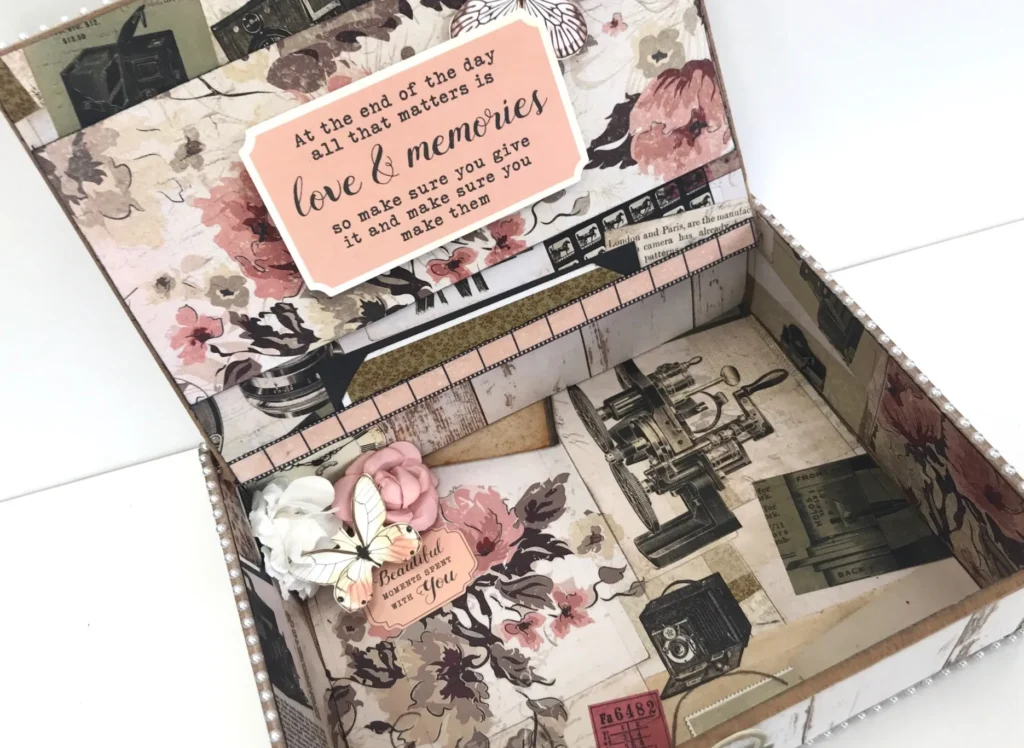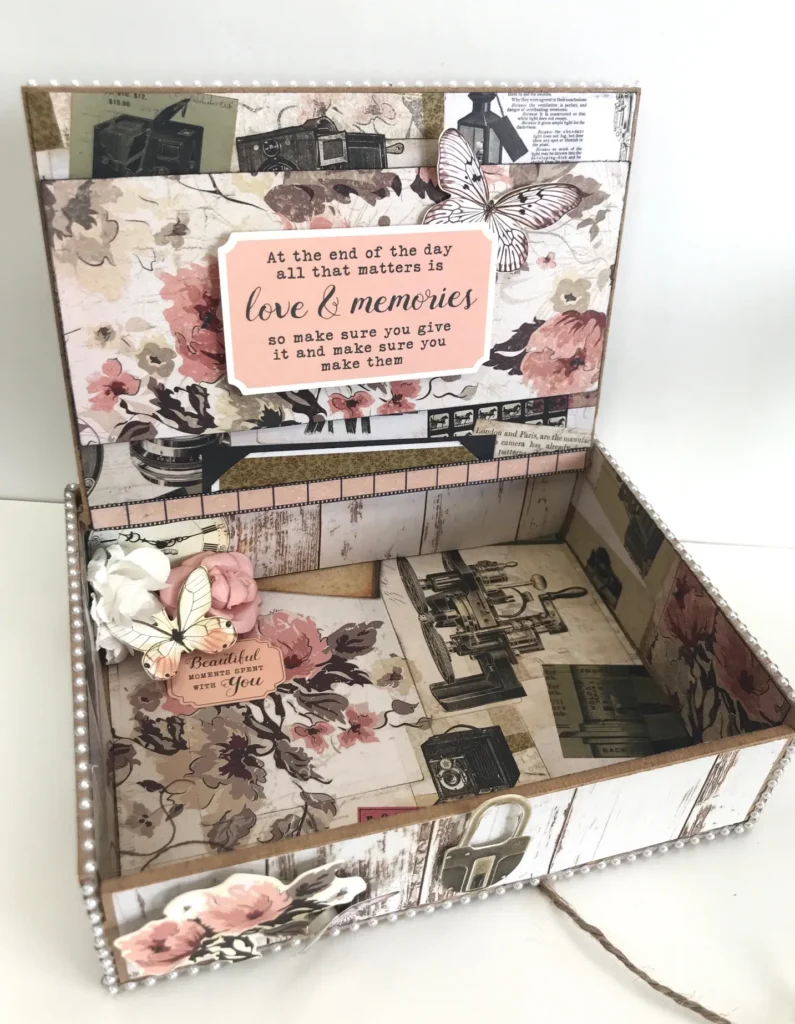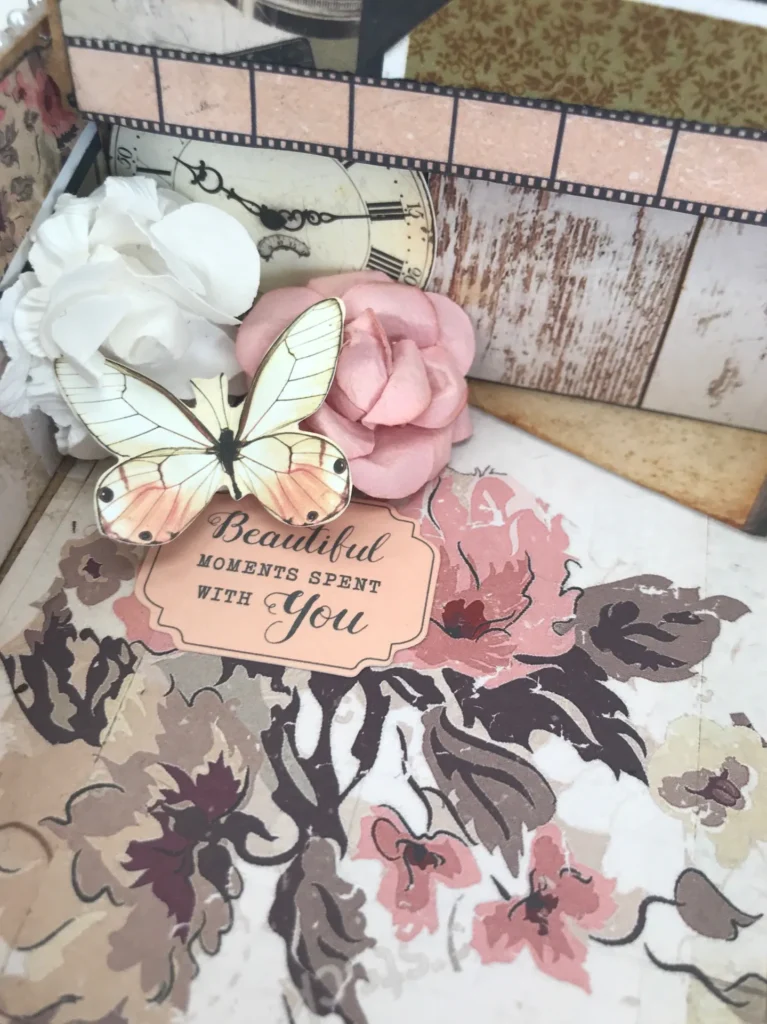 Oh Lazy crafty Sunday, how I love you!
Now to round out a perfect day, I think it's about wine time..
Have you tried one of these beyond the page card boxes before?.. Share yours below!