Hello there from the Lady Lair!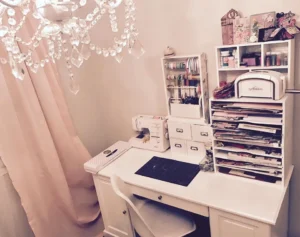 This is my first post on the new site and can I say I am very excited to start this adventure!.. I hope you follow along and find many fun and useful posts along the way..
I guess the best place to start is at the beginning, so lets start with a tour of the lovely Lady Lair its self..
My Lady Lair was a bedroom which has come a long way from its ugly beginnings to now being my favourite place to create, get ready or just 'be'.
My Lady Lair has two halves, the crafty side, and the glamour side.
The craft side has a gorgeous and very large white wooden desk with cupboards which I picked up on clearance (Officeworks) for $100 – Best bargain ever!
Since my desks humble beginnings, it has also accumulated desktop shelving and drawer units (from Innovations – The Fox Collection) and a ribbon rack (from Spotlight).
Besides storage, what will you find on my desk?
12″ Heidi Swapp Minc foil machine
6″ Spellbinders die cutter
Janome Pink Ribbon sewing machine
Trimming and scoring boards
A glass of something wine related
..and as with most crafters.. usually a whole lot of craftermath I'm yet to clean up from my last creation!!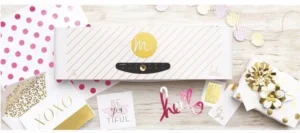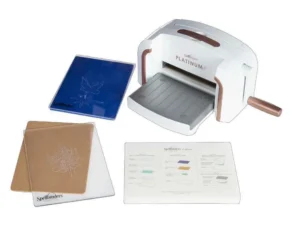 The 'glamour' side, where I get ready each day features:
It also has a large white fluffy beanbag (because why not) which I love to sit in to read or just chill out after a hard day of crafting.
I've been asked many times about the gorgeous pink and layered net curtains in my lair – These babies are also absolute bargains from Ikea!
The white net curtains are the style Lill and the pink light filtering curtains are style Vivan (which unfortunately now seems to be discontinued online in the light pink, but there is a new similarly coloured style Lejongap)
If you can get your hands on the Vivan pink curtains in store, they are perfect for giving the room that light filtered glow.
Lastly, but not at all least, the white chandelier, the Lairs crowning glory, was purchased from Ivory & Deene
So there you go, a quick overview of the Lady Lair, which I'm sure you will see plenty more of in future posts.
..I hope this inspires you to create your own creation-station!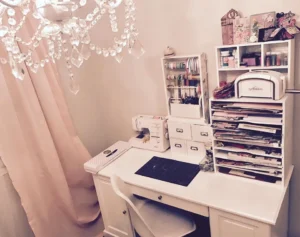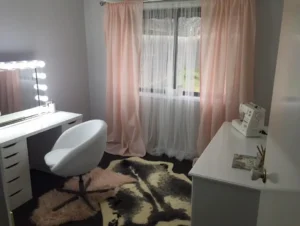 Here are a few creations from the lair..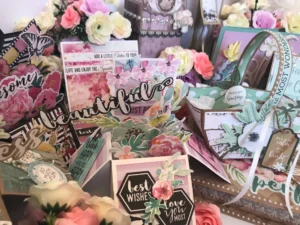 ..Are you lucky enough to have your own craft space?.. I'd love to see it!
Share a link to your space in the comments below!