(Warning!.. Get your Pinterest ready as it's a pic heavy post below!..)
Hello my lovely crafters!
Today I wanted to share with you a few of my more recent creations that I have yet to share here on
the Lady Lair.
Those of you who follow the
Lady Lair on Facebook
may have seen a few of these already in my seek-peek posts, but who doesn't enjoy a good craft pic even the second time around!
Now, Go pop that champagne and settle in!.. Ready?.. Here We Go!…
Let's get started with something a little bit different.. a scrapbook page!
I don't often make scrapbook pages, but this family pic from my brothers wedding was too good not to use! I also had lots of the Kaisercraft Sage & Grace collectables left over from making the wedding invitations, so thought this would be a great way to make use of these gorgeous pieces!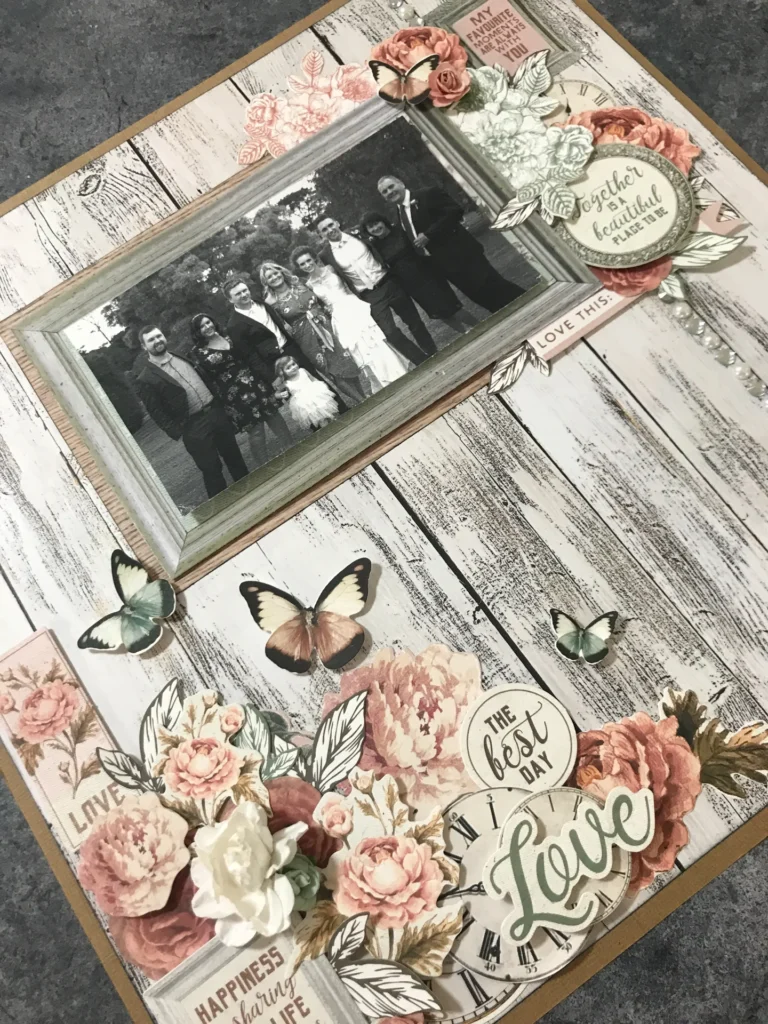 Next up, my most recent pop-up box cards!.. Lady Lair followers know my affections towards the good old pop-up box, so here are two of my recent creations..
The first was a request for a wedding card for a work friend (with a matching envelope) (made using Kaisercraft Romantique), the second is for my brothers birthday (I hope it's not too girly, but he's not fussy!) (made using Rosie's Studio 'Splendid')..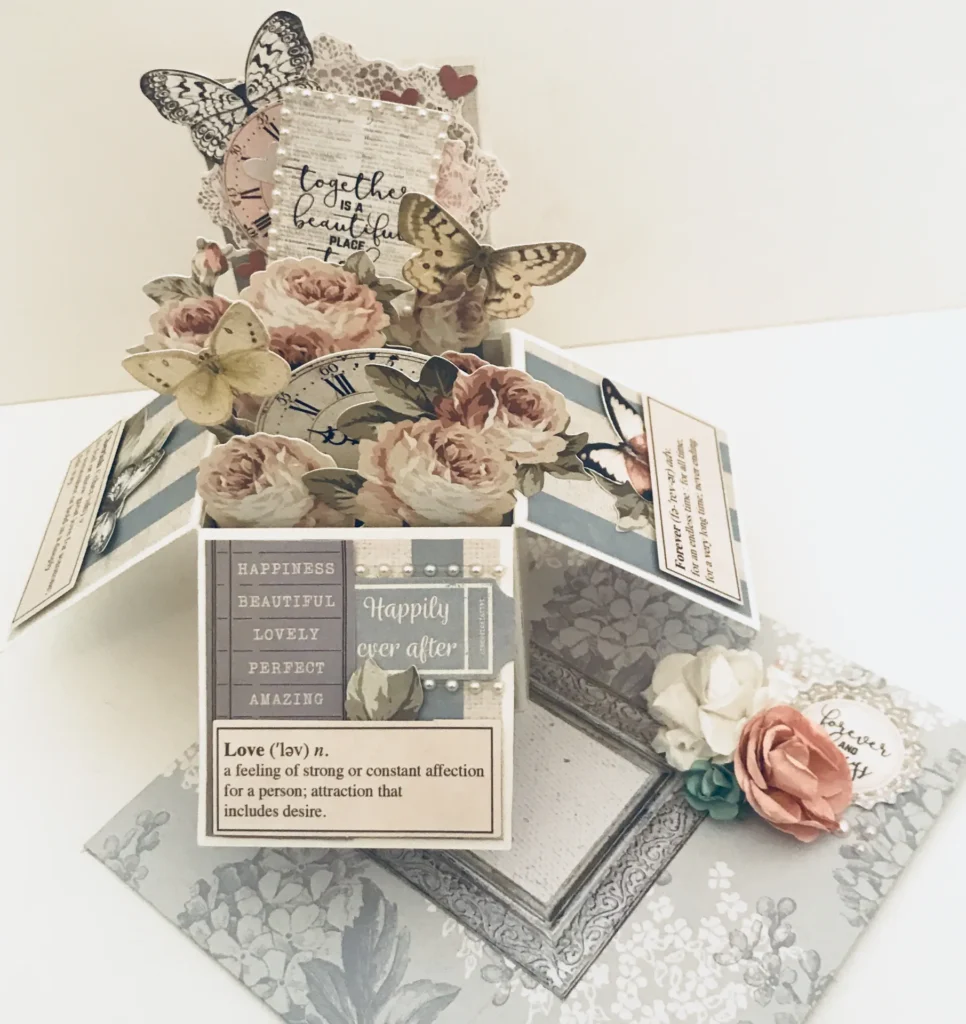 Number 3 is my beautiful 'fairy' themed card for my sister-in-laws birthday.. Yes, she's an adult, but who doesn't love a magical sparkly fairy & unicorn theme!
This card was made using my Double Fold Window Card Tutorial if you'd like to make a similar one yourself!
The gorgeous ephemera pieces used in this card are from the Fanciful collection by Rosie's Studio (or repackaged for The Reject Shop).. and come in the same pack with the mermaids I used for my Envelope Pop Out Card! (What an awesome ephemera pack!)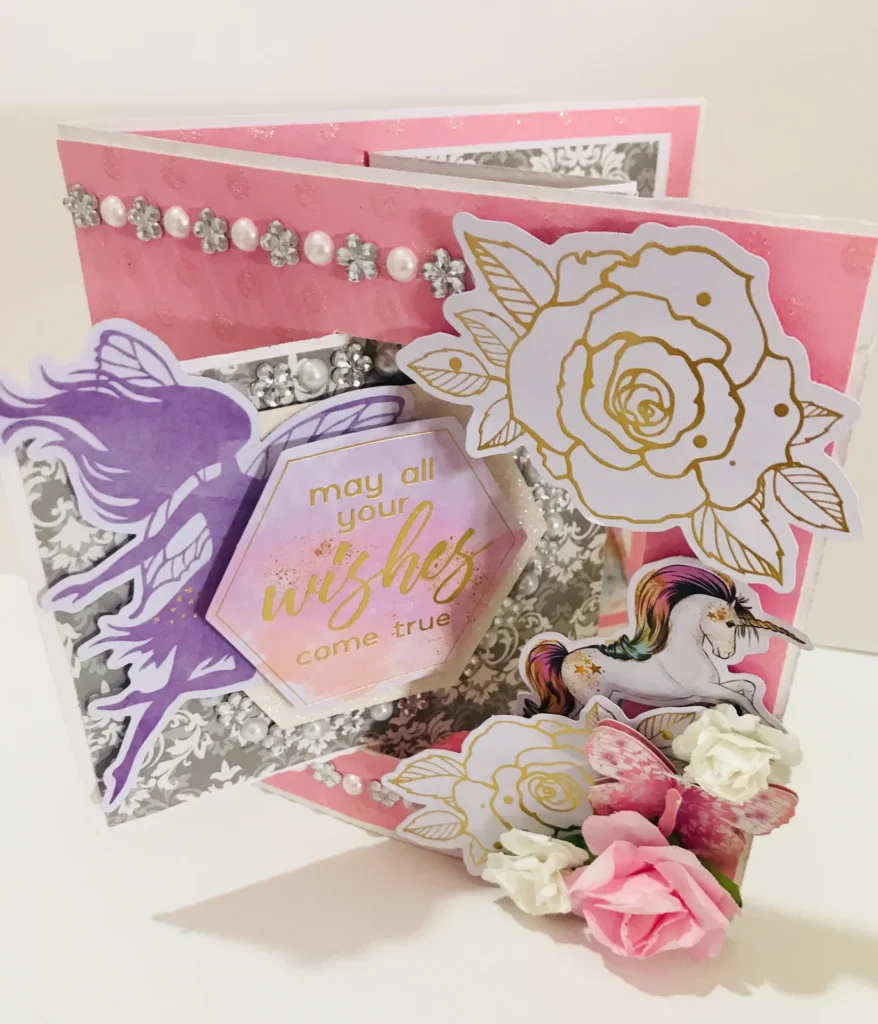 Are you enjoying this?.. I hope so! Lets keep going!..
Next up is an amazing card I whipped up after being inspired by the lovely Irene King (on the amazing 'Kaisercraft Corner' group on Facebook – If you a Kaiser lover like me please join the group as there are soooooo many inspiring ideas to draw from and amazing creations to behold!)
Sure 'gift box sitting in a card' ideas have been around for a while now, but they didn't fold flat as the 'boxes' were solid!..
I was inspired by Irene's idea to make the box from the same format as a 'pop-up box' meaning the whole card can fold down flat and fit in an envelope if you wish!..
Here's my creation, using the folding box method from Irene, and my own design using the gorgeous Rose Avenue collection from Kaisercraft..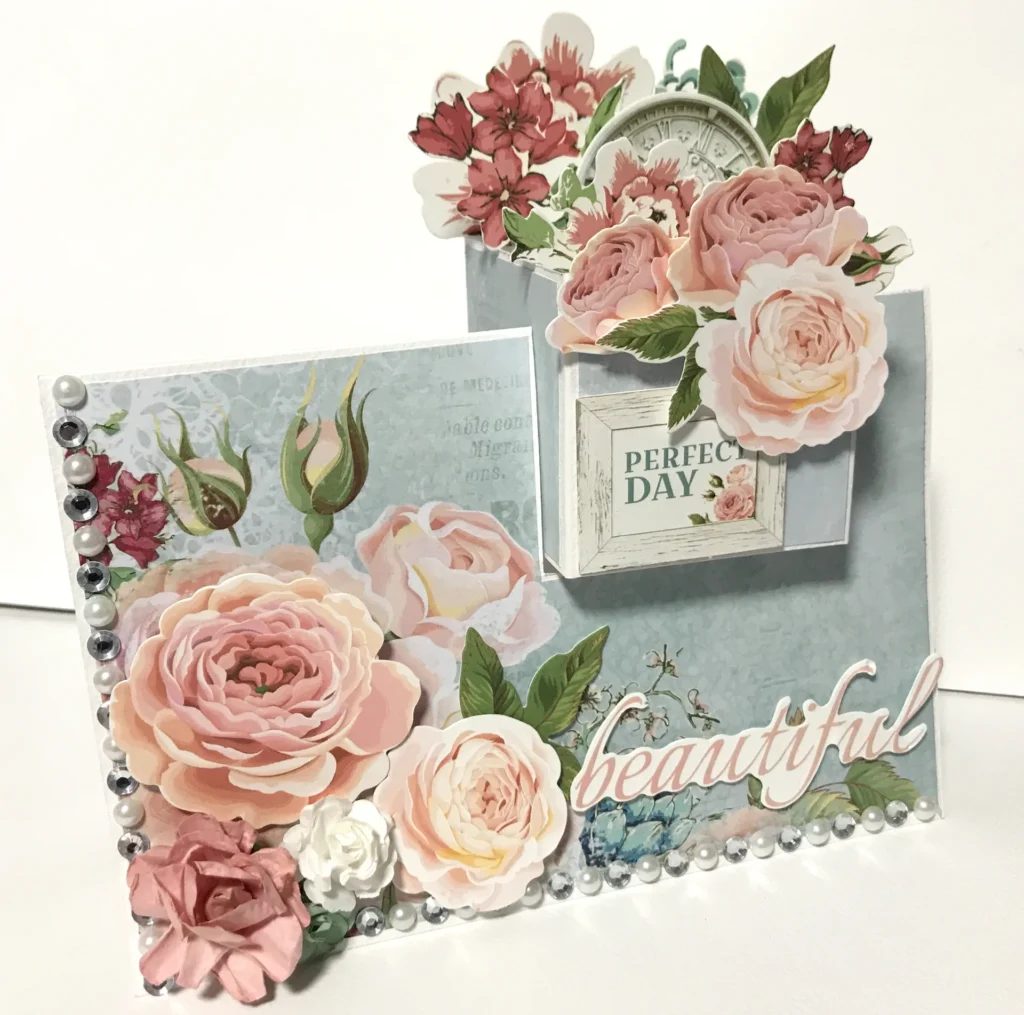 Now, last but by no means least, is a card I finished minutes ago as a way to spend a rainy Saturday at home..
This card was one of those 'free craft' moments where I wasn't creating for anyone in particular, just having some fun with my stash! Made with Rosie's Studio's collection 'Flourish', although it's a 'standard card' design, I love the way this one turned out and how the bright colours and layers really pop!
I added the sparkles and pearls to give it that 'something extra', which really elevated the overall look.. Never underestimate the power of sparkles!!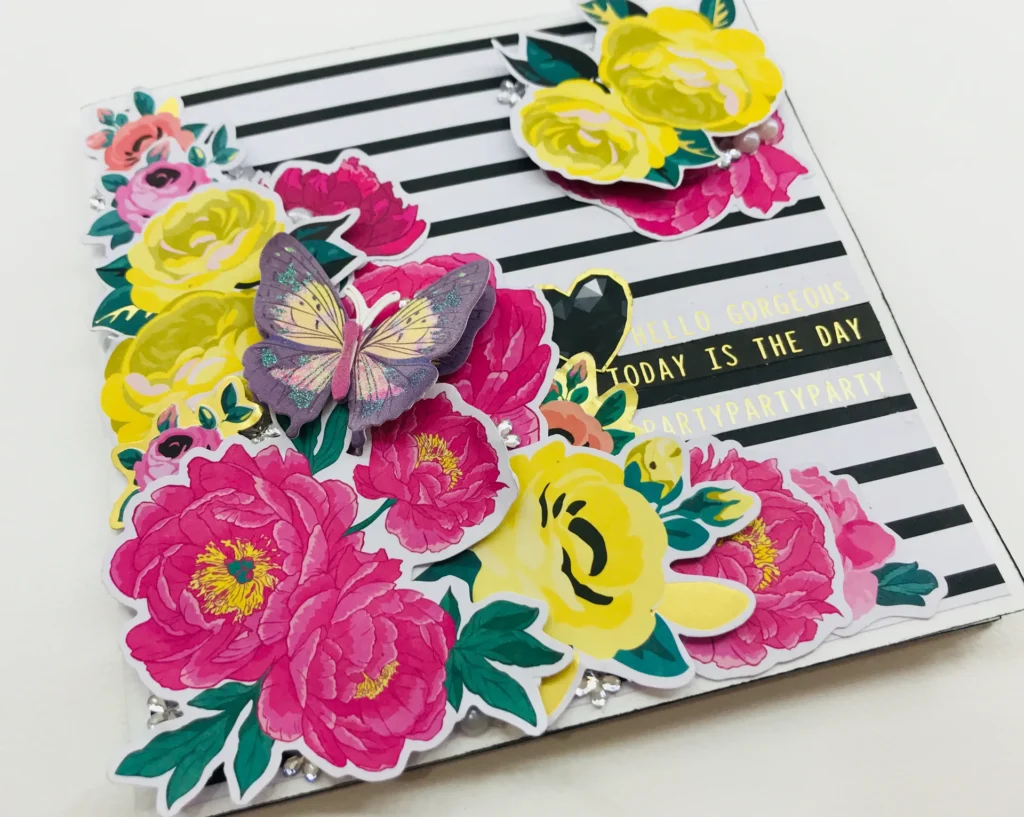 I think we are all caught up!
I hope you enjoyed these creations!
As always, feel more than welcome to share your thoughts in the comments below.. and if I've inspired you, send me a pic of your own creations!
XOXO!