Here's a fun little Christmas easel card I whipped up today.
I love how the cut out in the front allows a multi dimensional effect inside.
I picked up the cute die cuts and embellishments for this card from The Reject Shop!
The card is formed from a sheet of 30x30cm white card stock, cut into three pieces and rejoined into shape.
The white card stock was enhanced by using a gold leafing pen to border the edges.
Here's a quick look at the process:
Here's a closer look at the card – Isn't the little Santa adorable?!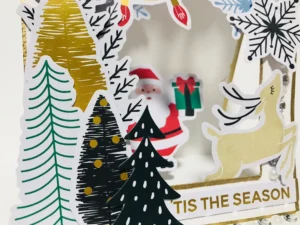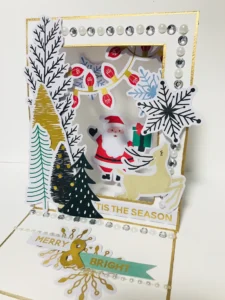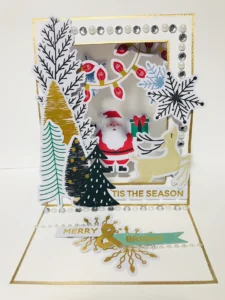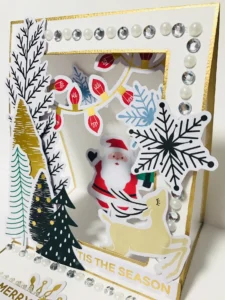 I can't wait to give this unique card to someone special!
Merry Christmas! XoXo..