I love making cards, but never seemed to have an envelope to put them in!..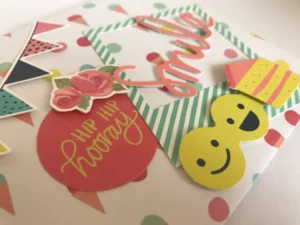 …that was until I picked up an amazing envelope template!..
These make the whole envelope making process so simple and you can pick them up for just a couple of dollars..
You simply place the template over your paper or card stock, score within the lines, trim around the edge, fold and glue – The whole process only takes a couple of minutes!
How easy is that!
Then you simply decorate your envelope and fill it with your card!
The best thing about these envelopes is they will fit your block step cards and twist and pop cards!
The below are made using 'Mint Wishes' and 'Party Time' papers and collectables..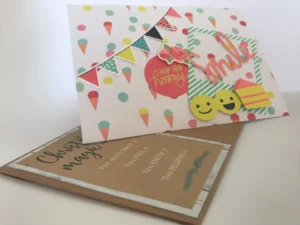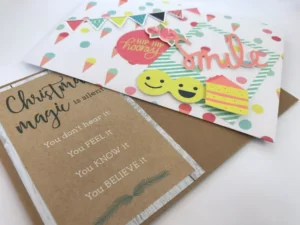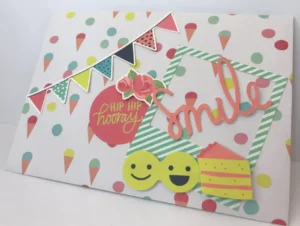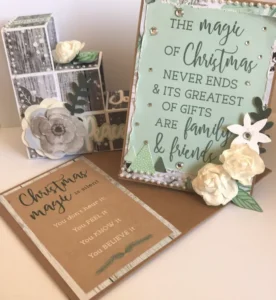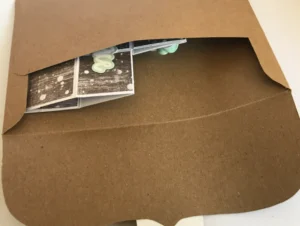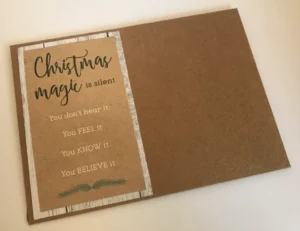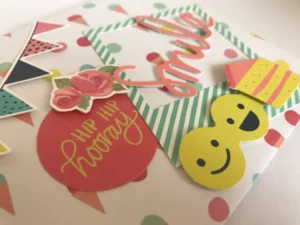 Great aren't they! and they only took about 10 minutes to complete!
The templates come in a range of shapes and sizes.
The one I have used above is W477 from Kaisercraft but there are plenty of others available on ebay and such.
Happy crafting!