So I tried my hand at a little upcycling today..
Two of my favourites, crafts and snacks, joined together for this fun (& delicious) little project using an empty Pringles can!
Oh how beautiful this vintage looking box turned out..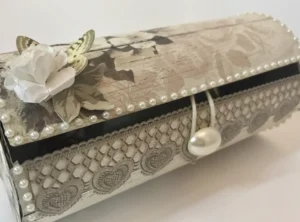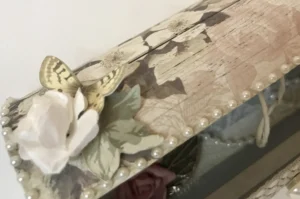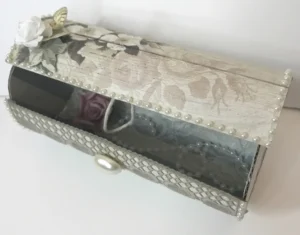 The decorative paper used (inner and outer) is 'Boutique' from the Kaisercraft collection 'Romantique'.
I embellished it with a lace strip, string peals, pearl feet, and a pearl/cord closure.
A single bloom, butterfly and lead were all else it needed.
Adhering the circular ends to the body was a bit fiddly, but otherwise the whole thing was super easy!..
Below is the simple Pringle can to pretty box process: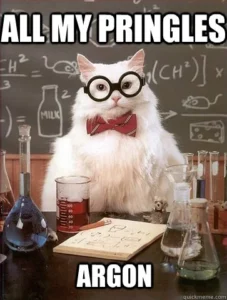 That's all there is to it!
Here's a closer look at the finished product..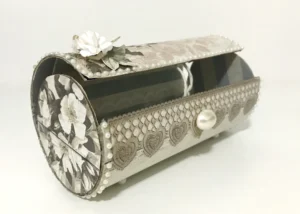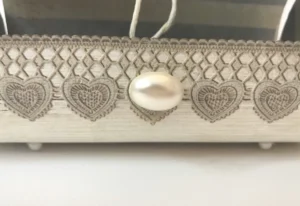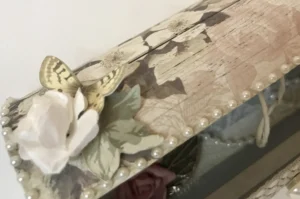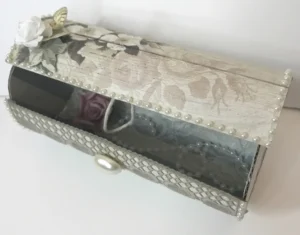 What things have you upcycled?.. Share a link in the comments below!
Enjoy your Pringles!
XOXO