Giving cash for Christmas and need to dress it up?! A last minute solution today saw the creation of these..
Christmas pop-up cash cards!
They were really quick and easy to make and make giving cash that little bit more special!
The cash fits securely in the pocket, so simply seal the cards with a removable 'belt'.
Aren't they cute?!
I made mine out of half of a 30x30cm sheet each (30x15cm) and the ephemera pieces are from a Christmas die cut pack from the reject shop (the same pack as used for my cut out easel card).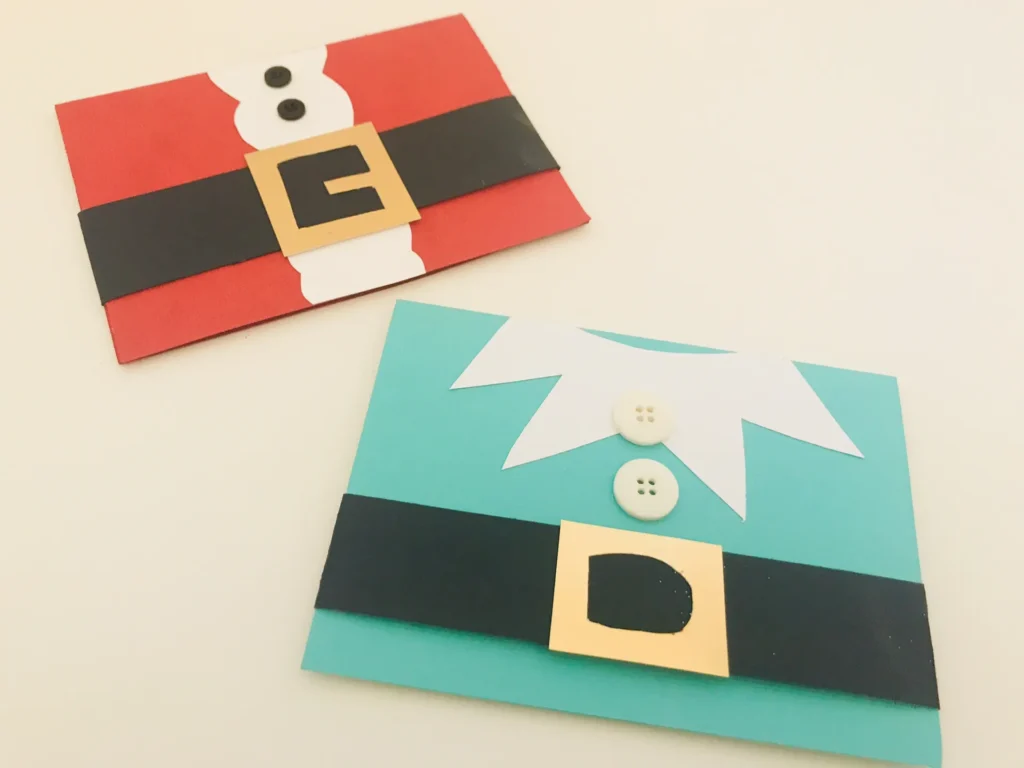 To make one:
Place your paper in a landscape direction on a scoring board
Score down in the centre
Score at 1 1/2 inches either side of centre
Fold your centre score upwards (mountain), and the two side scores down (valley)
Run a piece of tape or glue along the top only of the two folded sides and join together.
Cut the inner 'pop up' section to the required size to hold your cash.
This video here explains it really well (just customise it to your size)
Merry Christmas!
XOXO