Happy New Year!
I hope your 2017 was full of wonderful things and your 2018 even better.
Today, I would like to take a look back at the previous year in crafts and other fun bits and pieces (Pic Heavy Post!). As the Lair only launched in October, some of the older crafts you may not have seen before, as well as some brand new creations at the end!
It's crazy the difference a year makes..You can actually see my craft (and photography!) skills improving with time.
Lets get started..
January 2017:
Given I only created my crafting room and really got into crafts in late 2016, My January 2017 efforts weren't too bad..
There was my first step card for my sis/bro-in-law: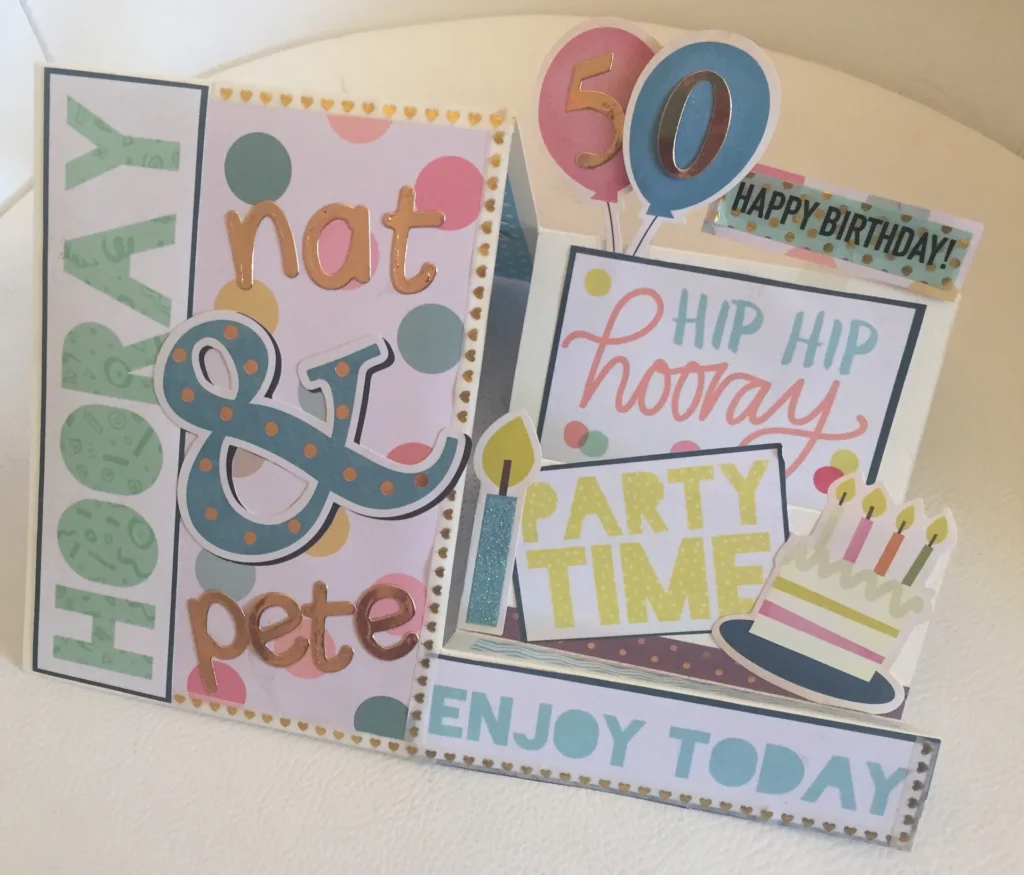 I made this cute little felt cat purse using a pattern I found on Pinterest: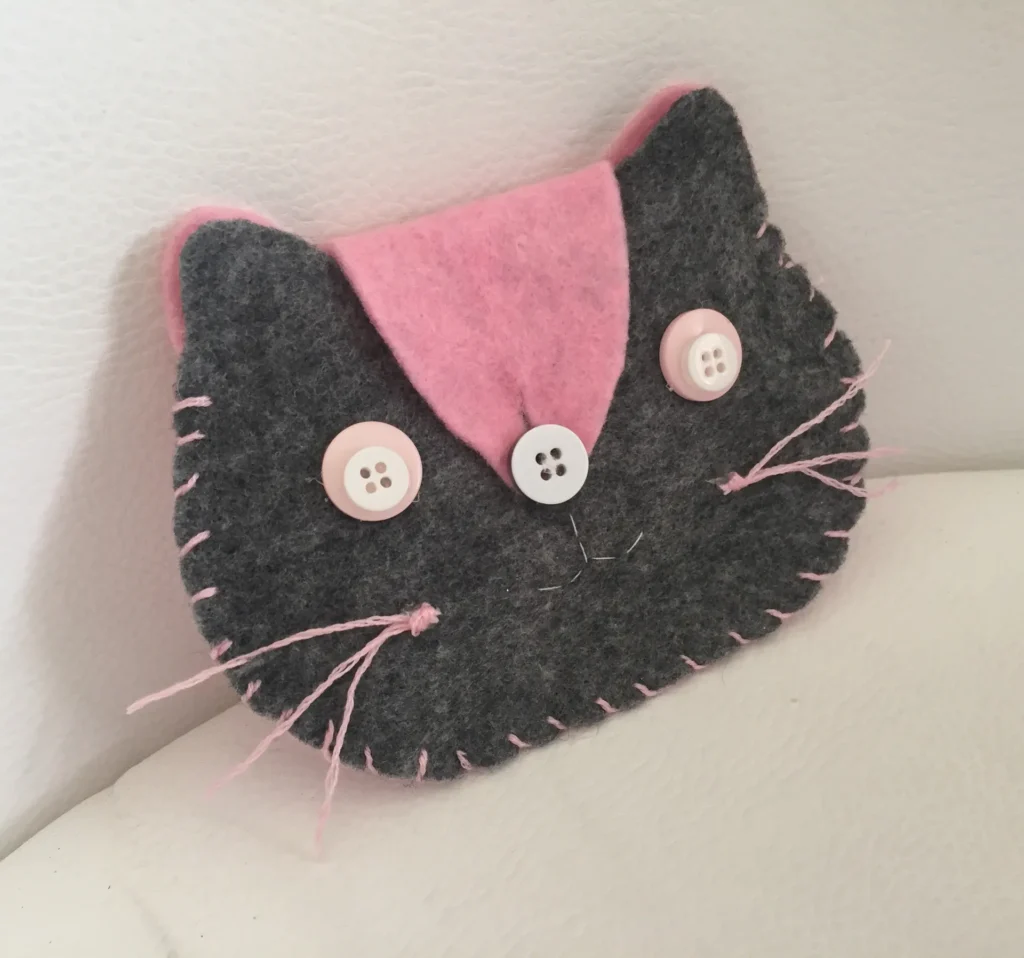 I tried my hand at scrapbooking one of my wedding photo's (using the beautiful P.S I Love You collection from Kaisercraft):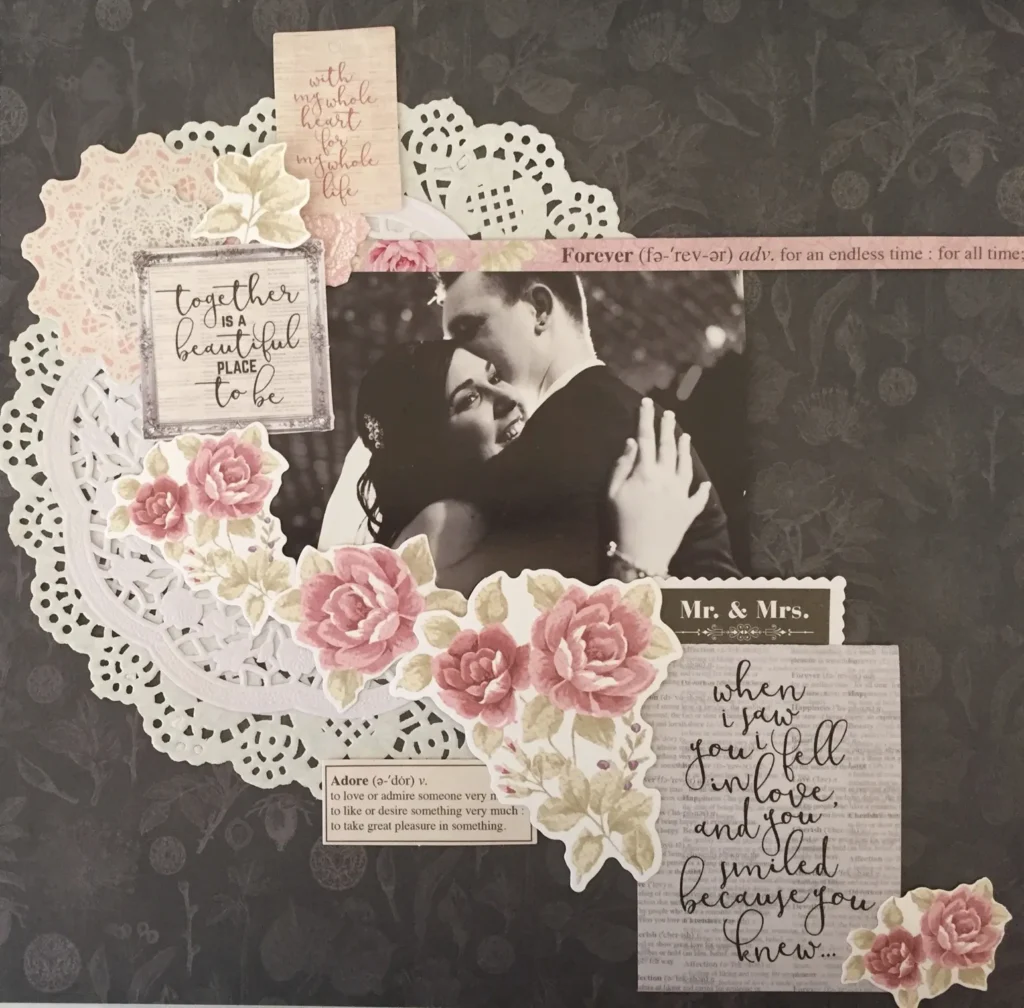 Oh and who could forget one of my favourite days of the year.. Visiting the Cat Cafe Melbourne! (..if you haven't been you should totally check it out, I loved it!!)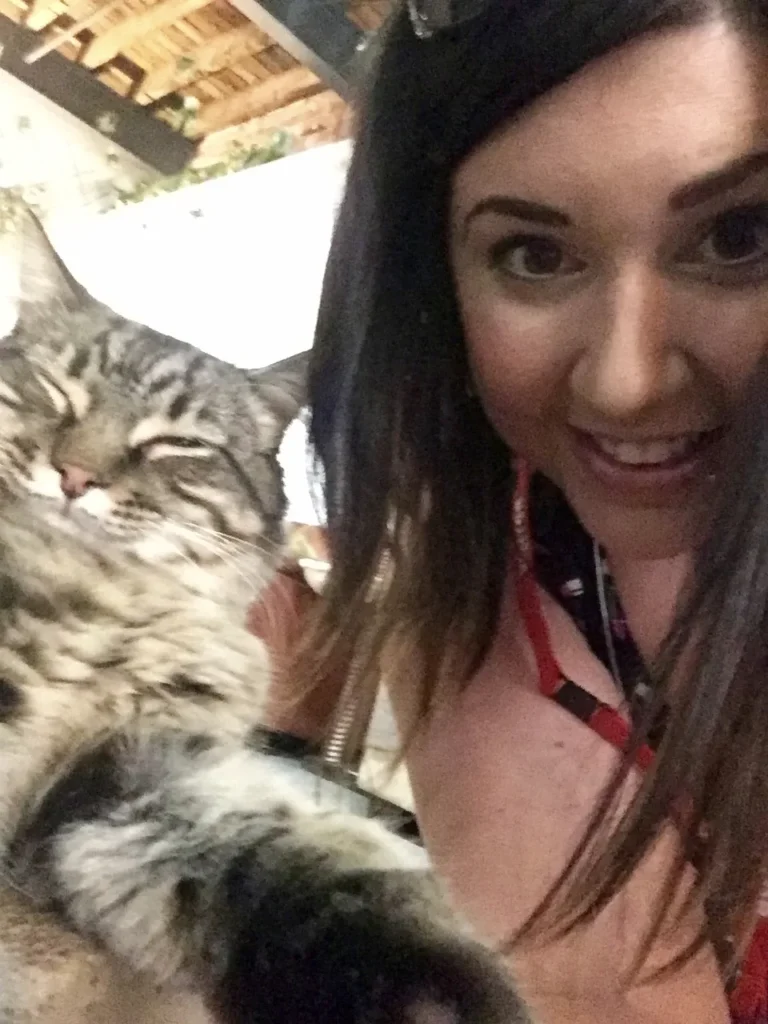 February 2017:
Here was a quick (last minute) card I whipped up for my dad's birthday..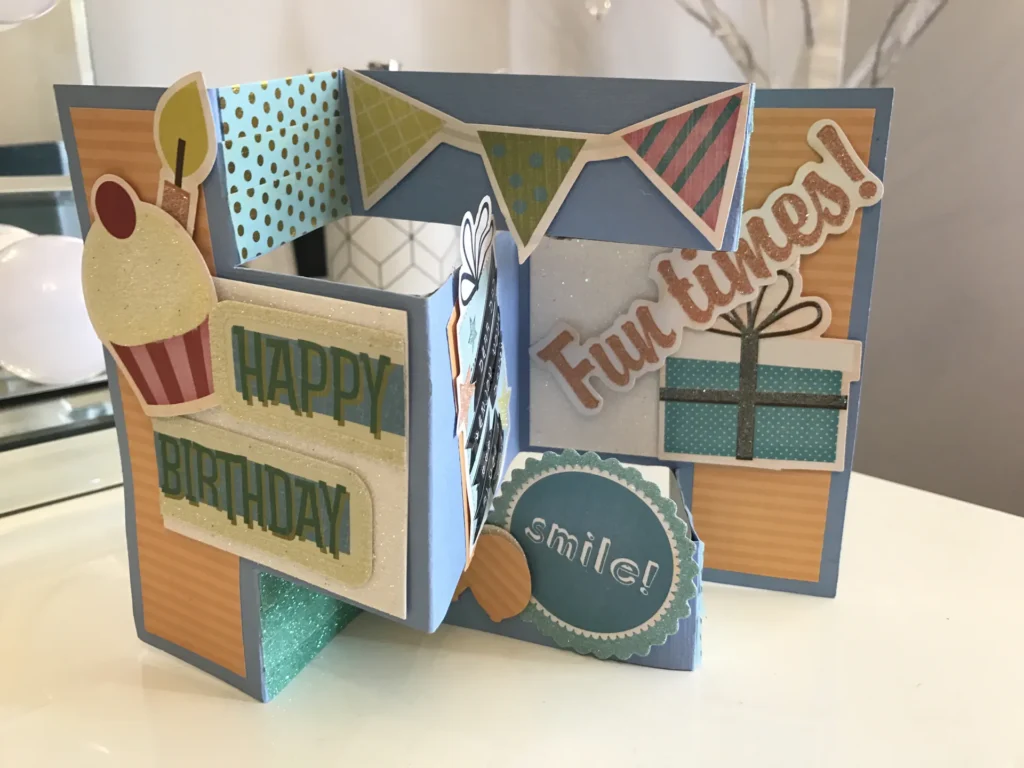 February was also the month I left my job of ten years to move on to a new adventure.. Here's the thank you box card I left for my boss (using mainly Kaisercraft's 'Time Machine' and a few other bits and pieces):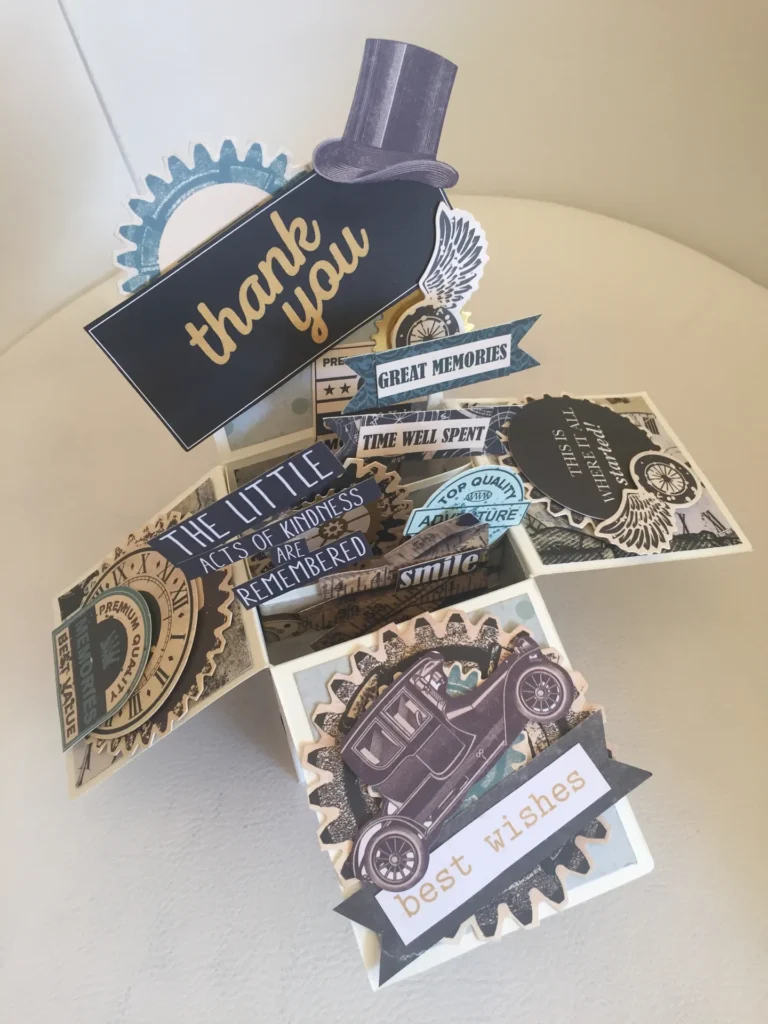 Valentines Day was next up, and as my husband isn't really the card type, I baked him a cake with an M&Ms heart!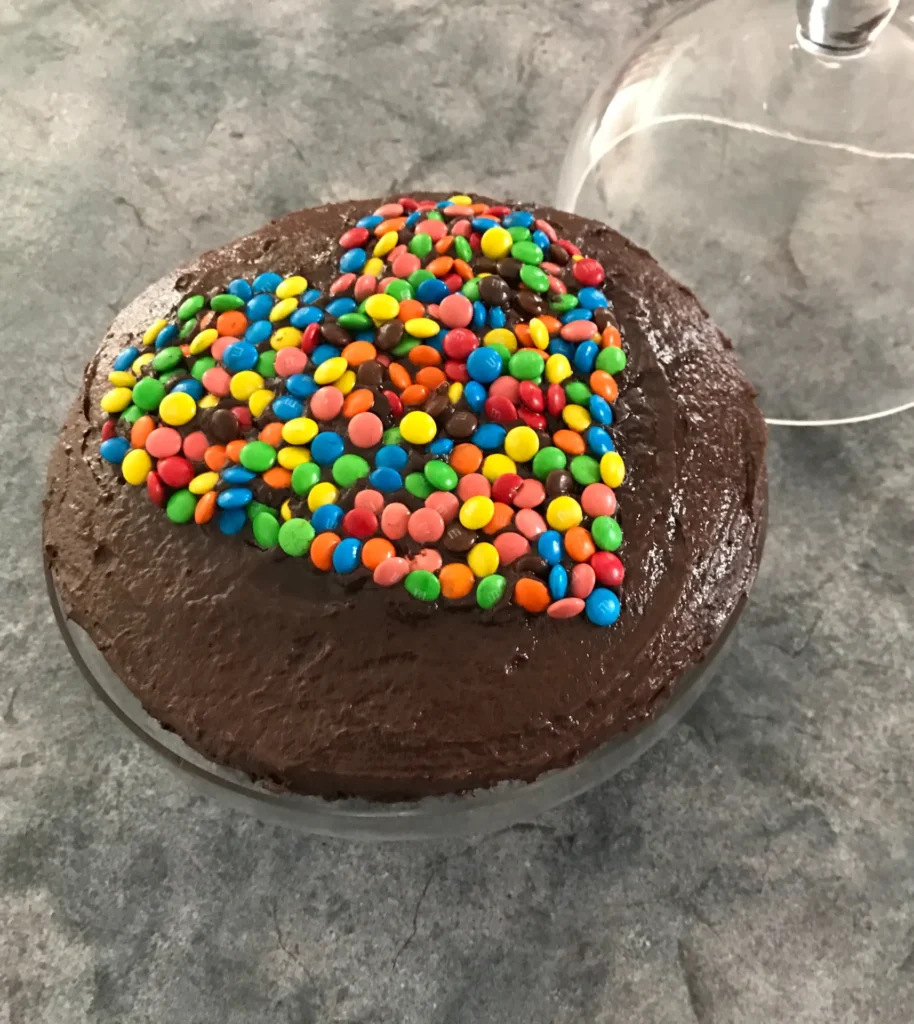 I also sewed my cat (Pix) a cute little fleecy blanket.. she was not impressed!! (..update: She now sleeps on it every night!)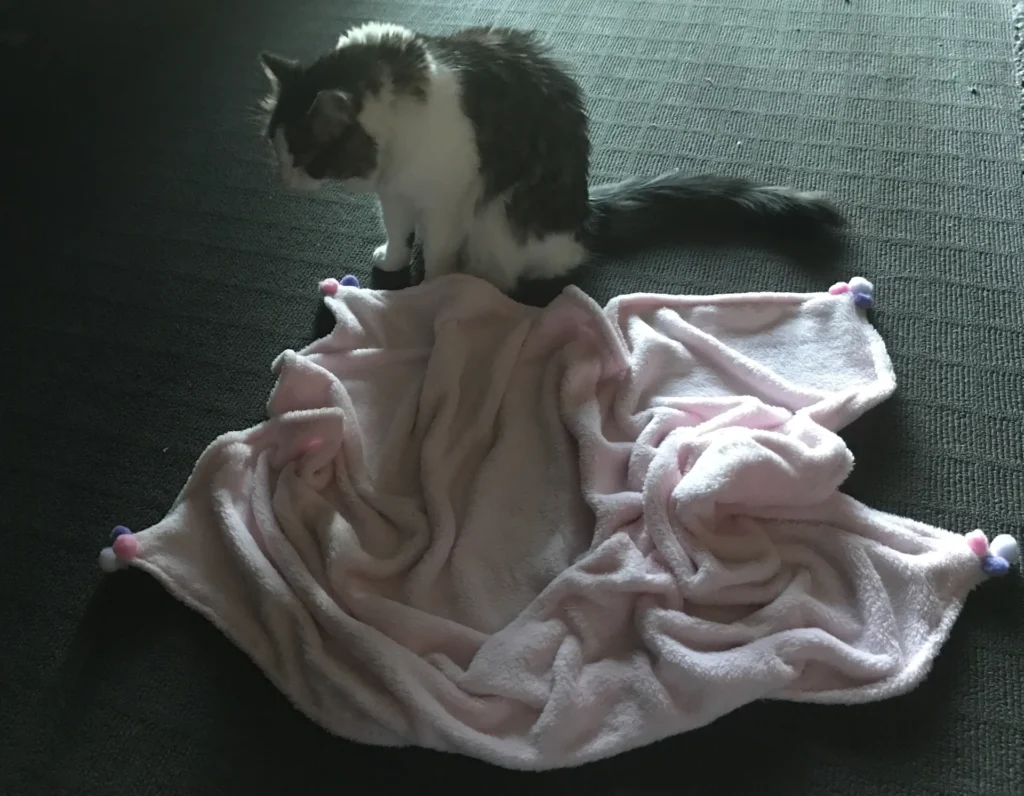 I also entered my first Kaisercraft blog challenge which was to create a card from the mood board.. I didn't win but it was fun anyway..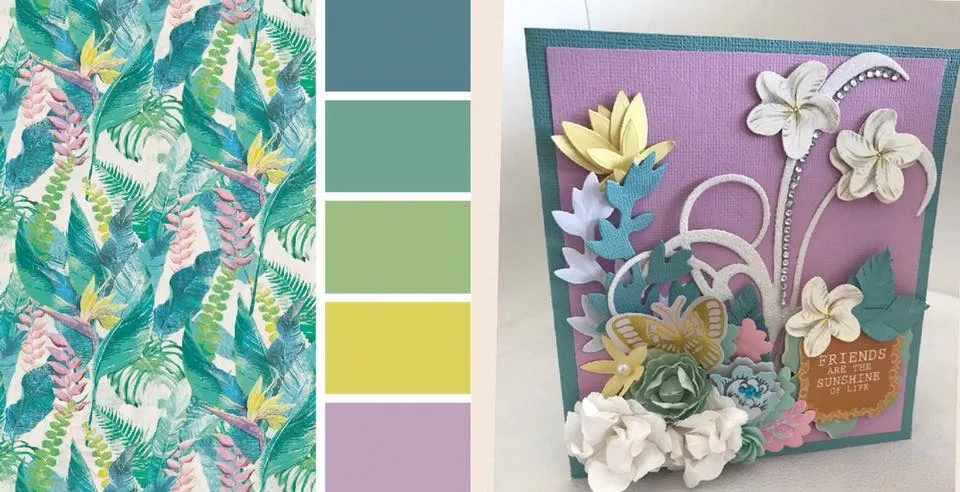 March 2017:
March started with me just trying out something new, a tiered box card (using elements and papers from the Reject Shop and Ruby Rock-It):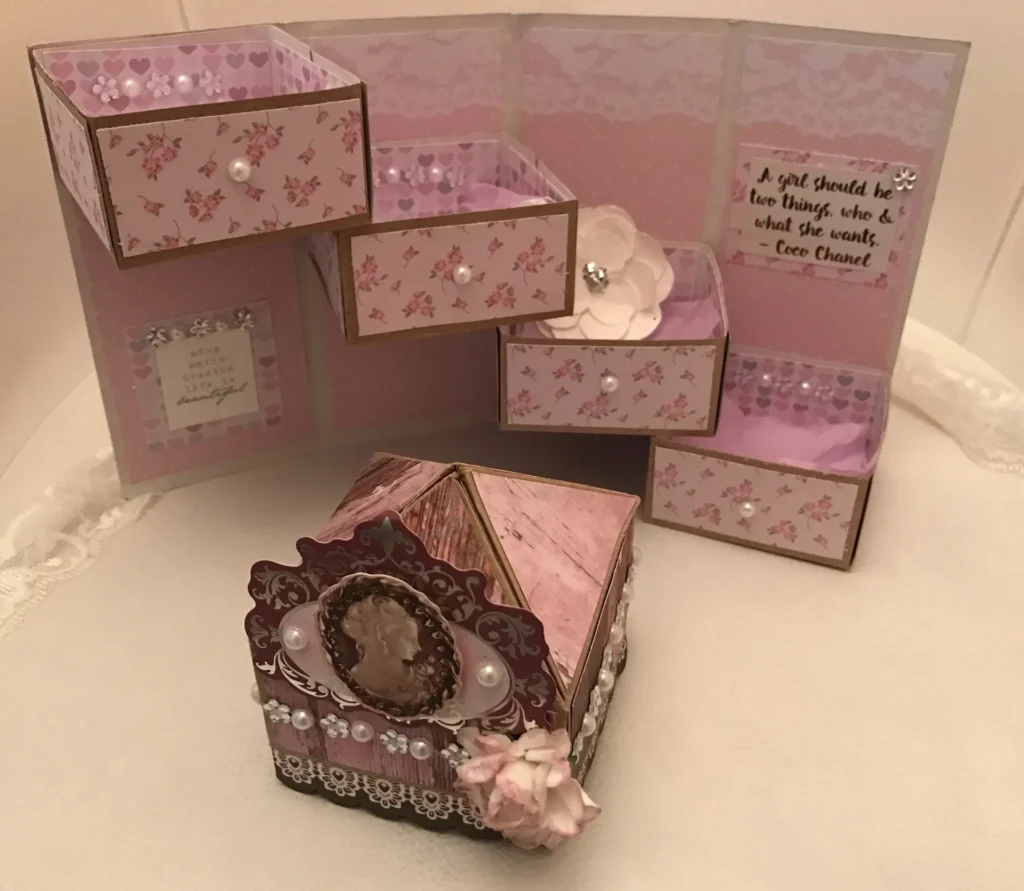 A birthday card for my brother on the 4th (my first card made using 'fussy cutting')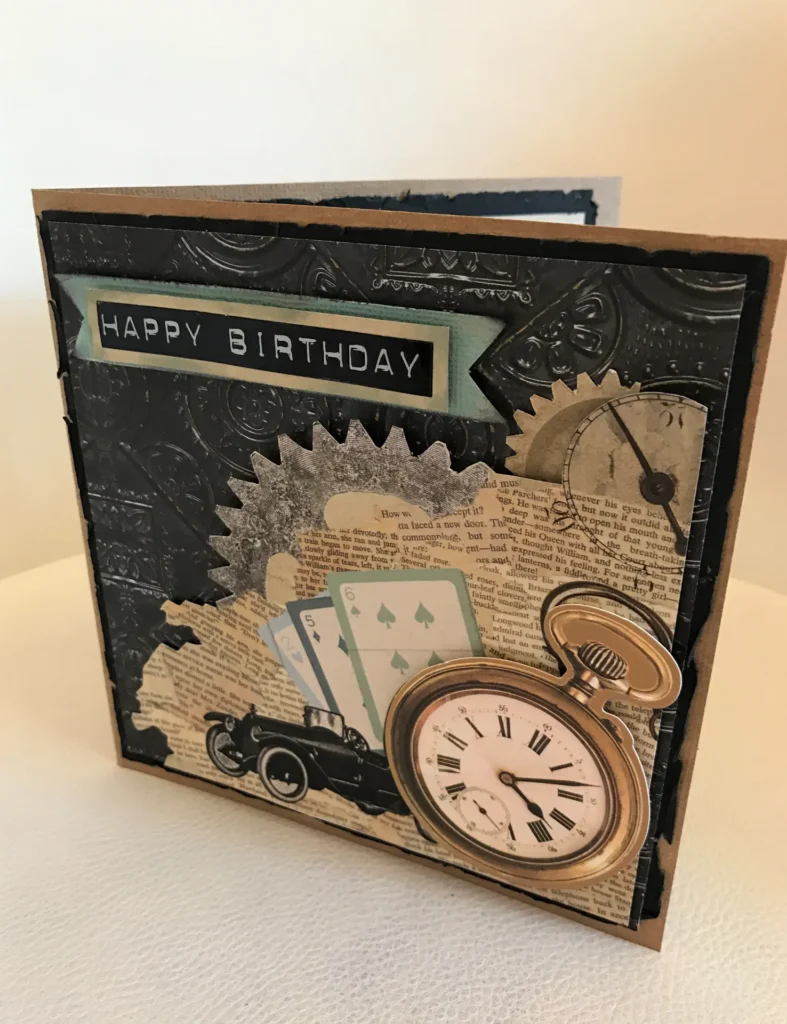 It was also the same above brothers girlfriends birthday! (She has since become my sister-in-law!) – This card is from Kaisercrafts 'Wildflower' collection):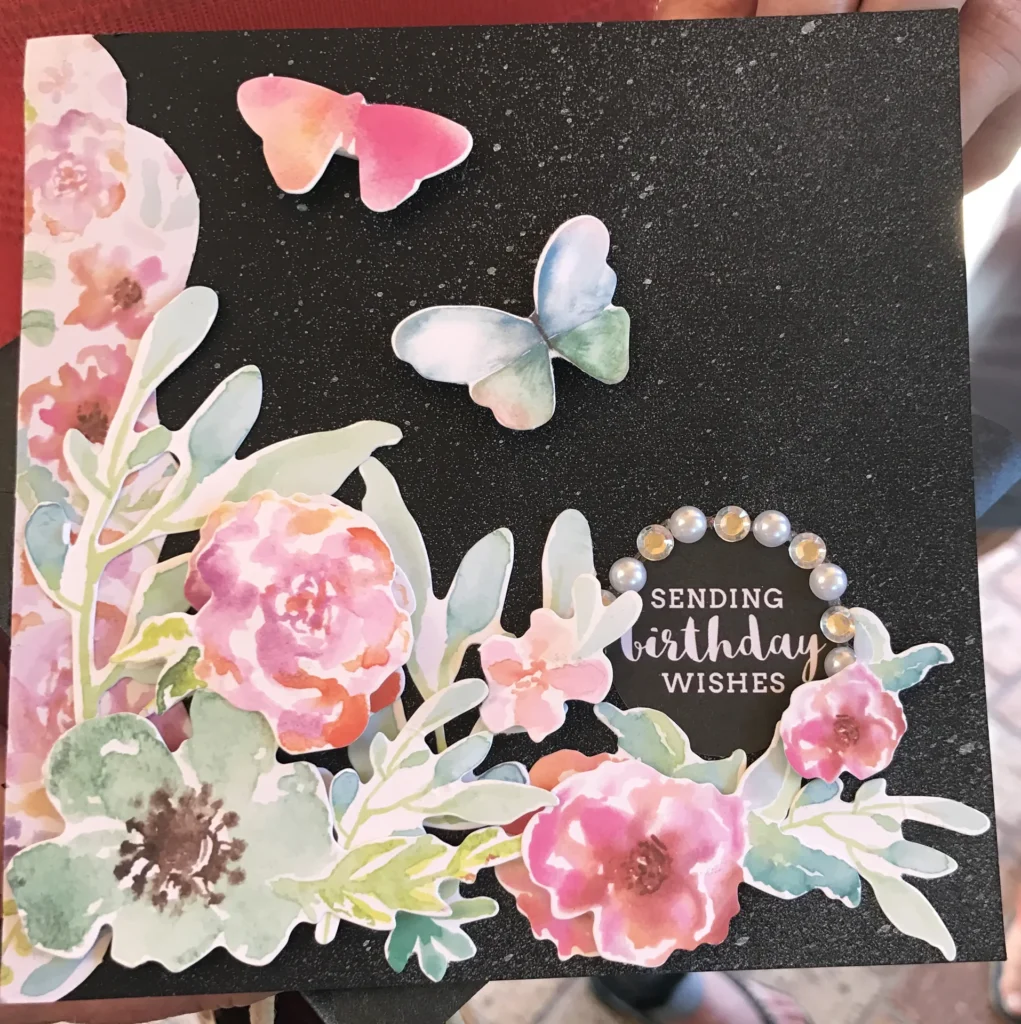 March seemed to be quite Birthday heavy! It was also my mum's birthday! I made her this pretty twist and pop card (tutorial here) using papers and elements from Faded Empire by Ruby Rock-It)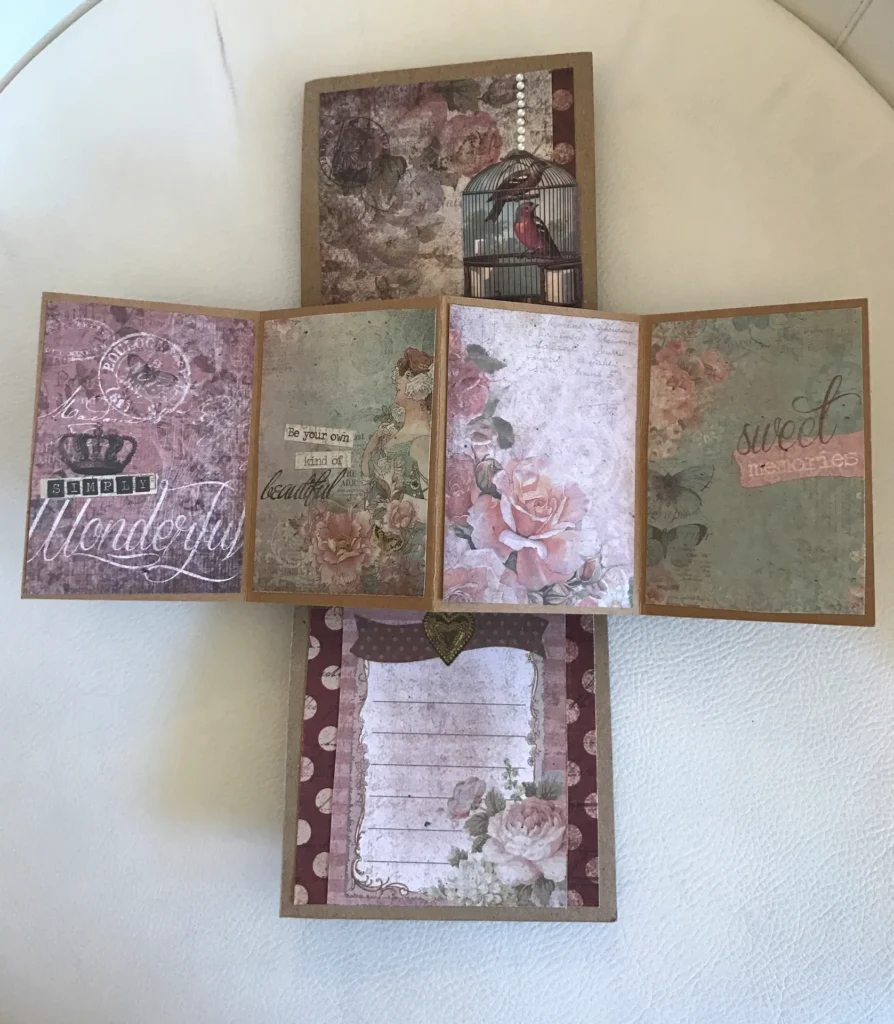 April 2017:
April was when I began making the party invitations for my thir-tea-th birthday party! I adore how these turned out! (using Kaisercrafts 'High Tea' collection)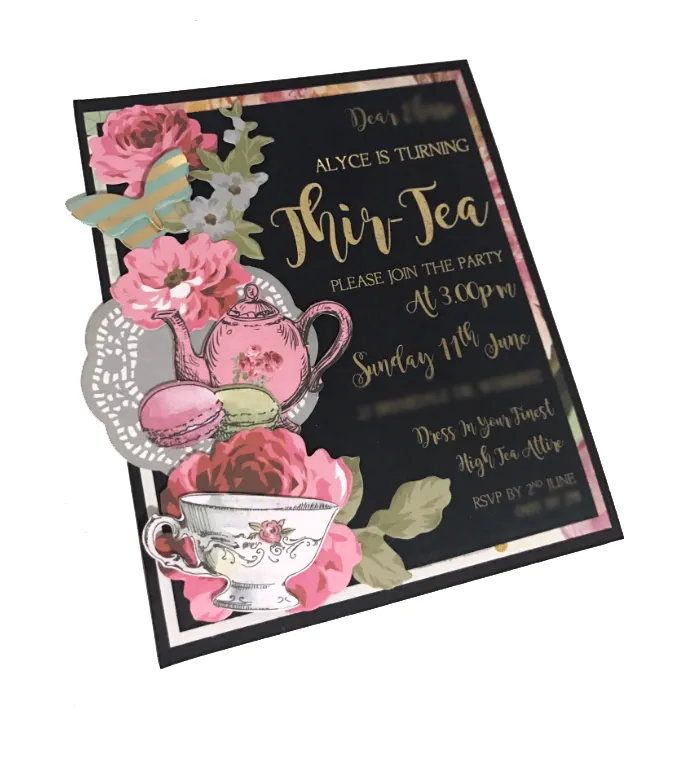 It was also my husbands birthday, so I made him this crazy box card using elements from Kaisercrafts 'Pawfect' and 'Party Time' collections)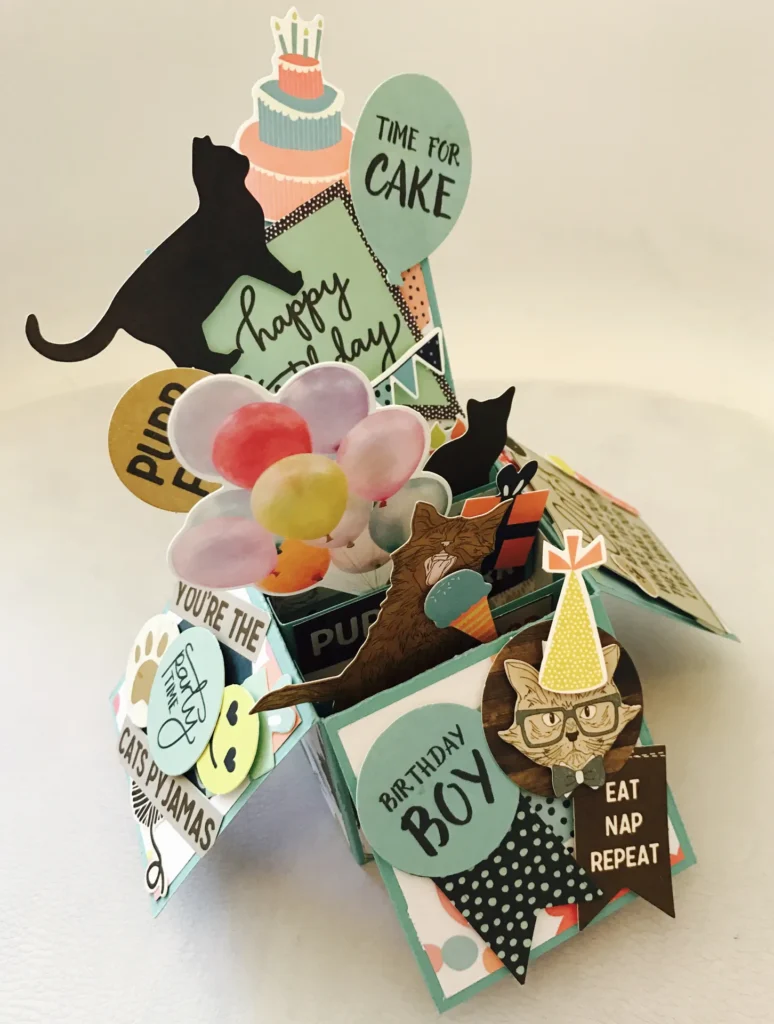 It was also my cousins 30th birthday, so I made her this cute pop-up box card using gorgeous ephemera from the Reject Shop and a few die cuts! (Can you tell I have a 'thing' for pop-up box cards yet?!)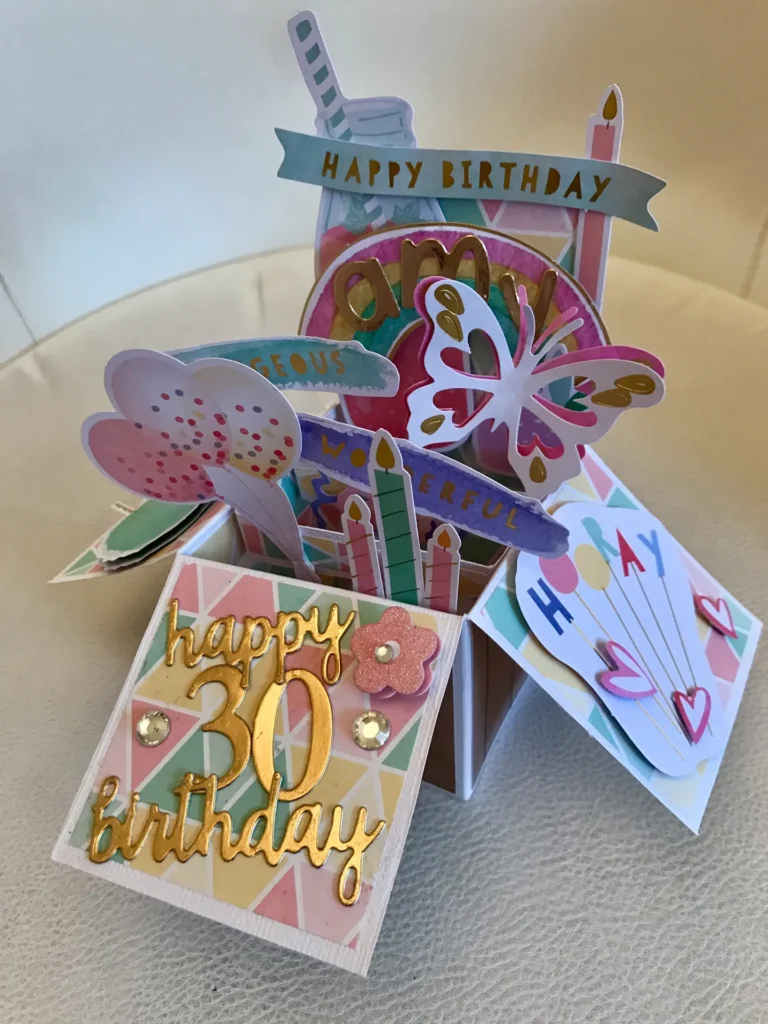 May 2017:
What important event happens in May? Mothers Day of course!
Here's an exploding box card I made for my wonderful mama (a mish-mash of paper flowers and ephemera from The Reject Shop mixed with some 'Oh So Lovely' by Kaisercrafts and various papers by Ruby Rock-It!):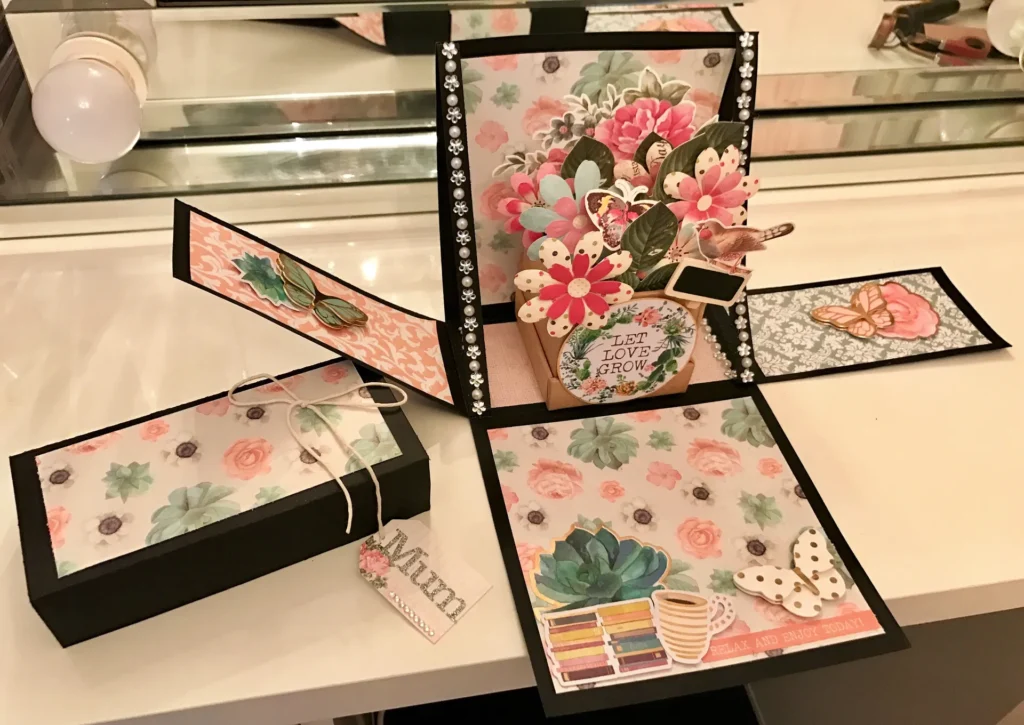 And one for my lvoely mum-in-law (using Kaisercrafts 'Treasured Moments'):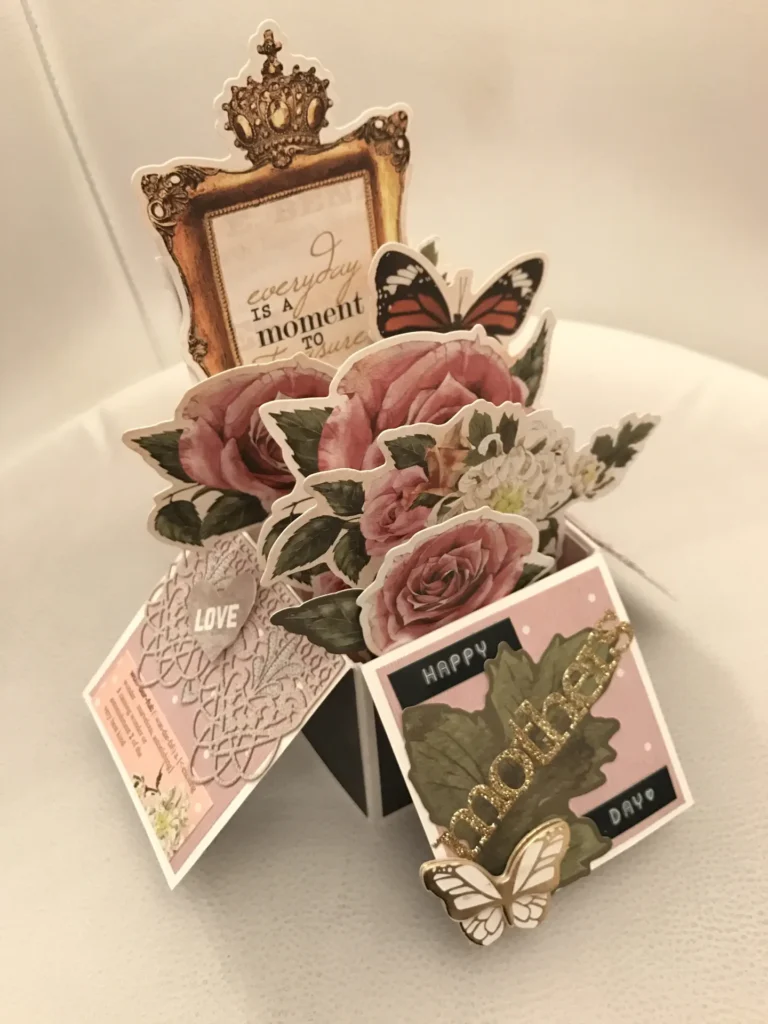 I also needle felted and whipped up a gift box for this too cute little bear for my mum: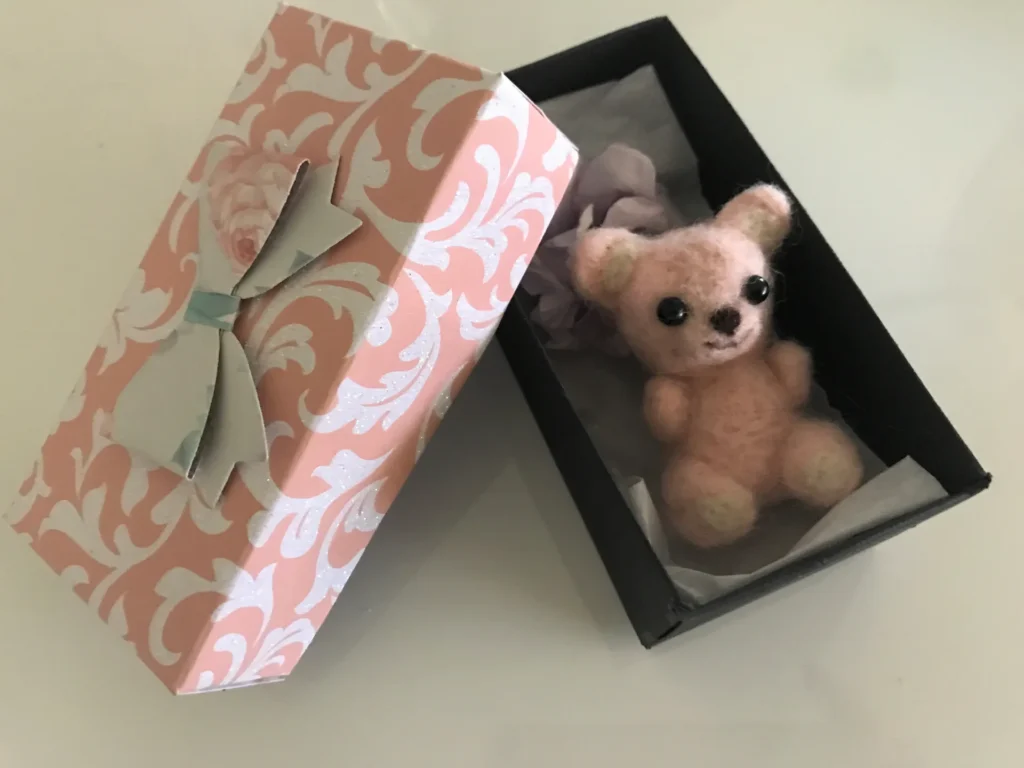 June 2017

– We're Half Way There!
June was when my amazing Thir-Tea-th Birthday Party was held – What a beautiful and special day it was, celebrating with my nearest and dearest lovely ladies!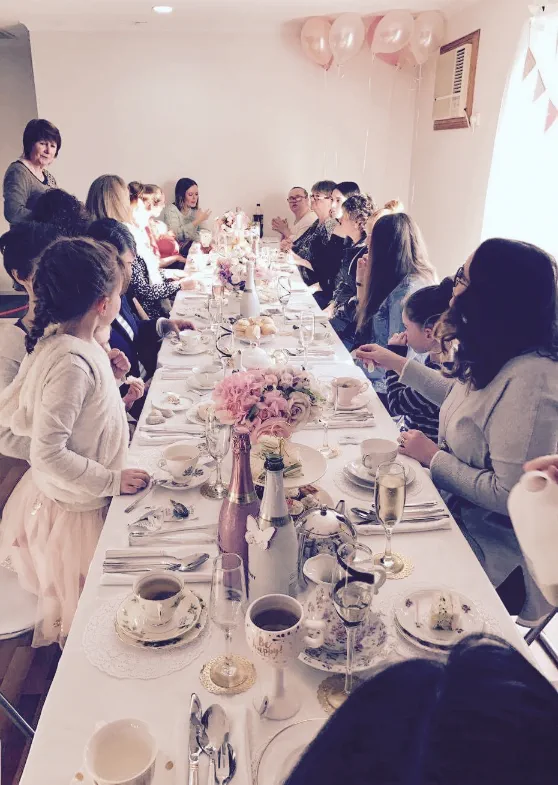 July 2017:
July was my eldest brothers birthday.. guess what kind of card I made for him? That's right, a pop-up box!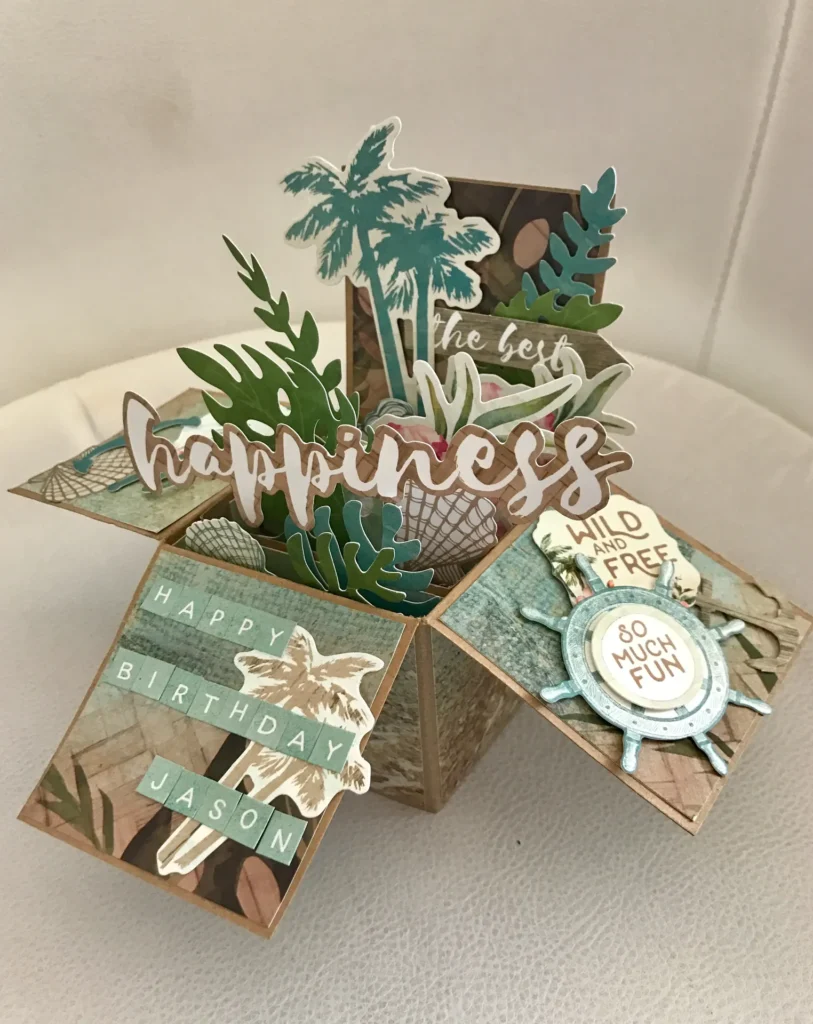 I also made this cute gift box customized from a tutorial from the Kaisercraft blog: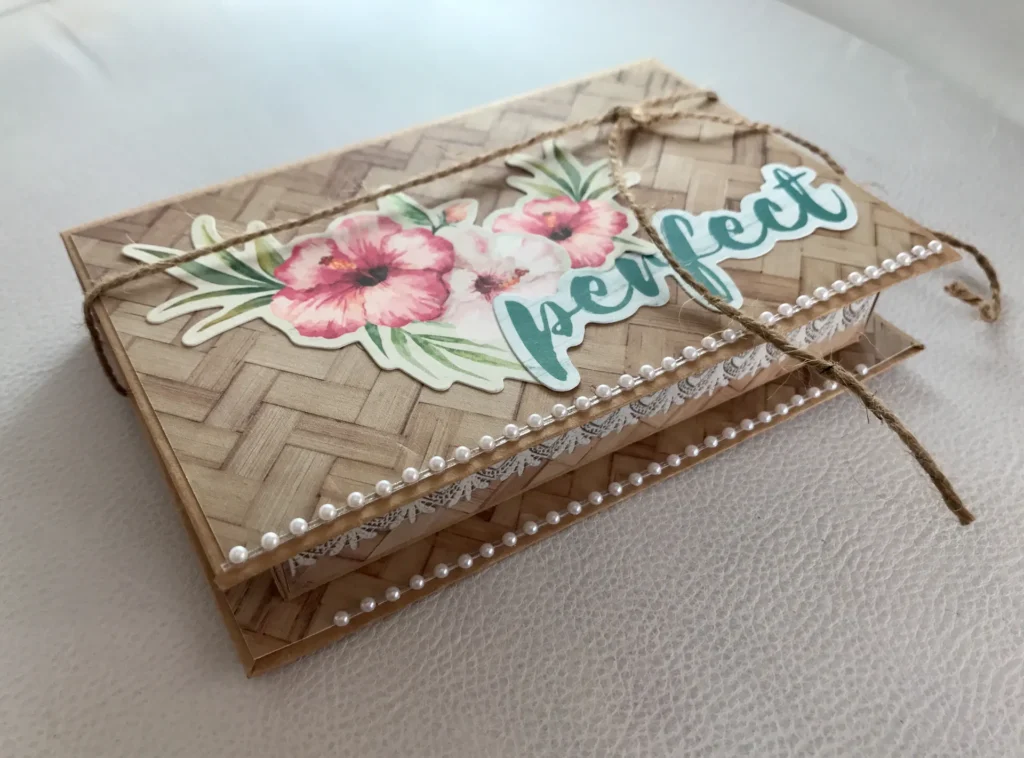 August 2017:
In August, I was proud to make the wedding invitations for my brother and new sister in laws wedding.. Guess what they were? That's right, pop-up boxes! But these were fully customised to their theme using rose-gold foil text and Kaisercraft Sage and Grace collectables: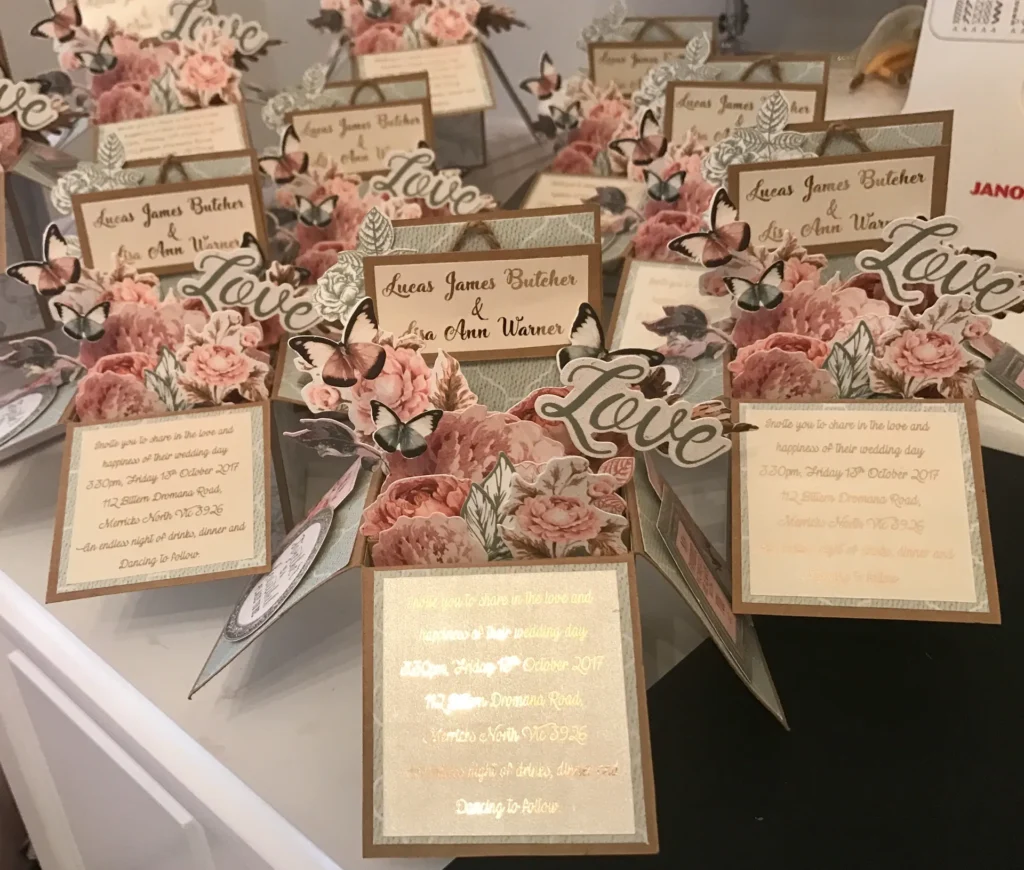 I also got organised and whipped up this mini flic album a few days early to ensure it would arrive to my dad (via post) in time for Fathers day!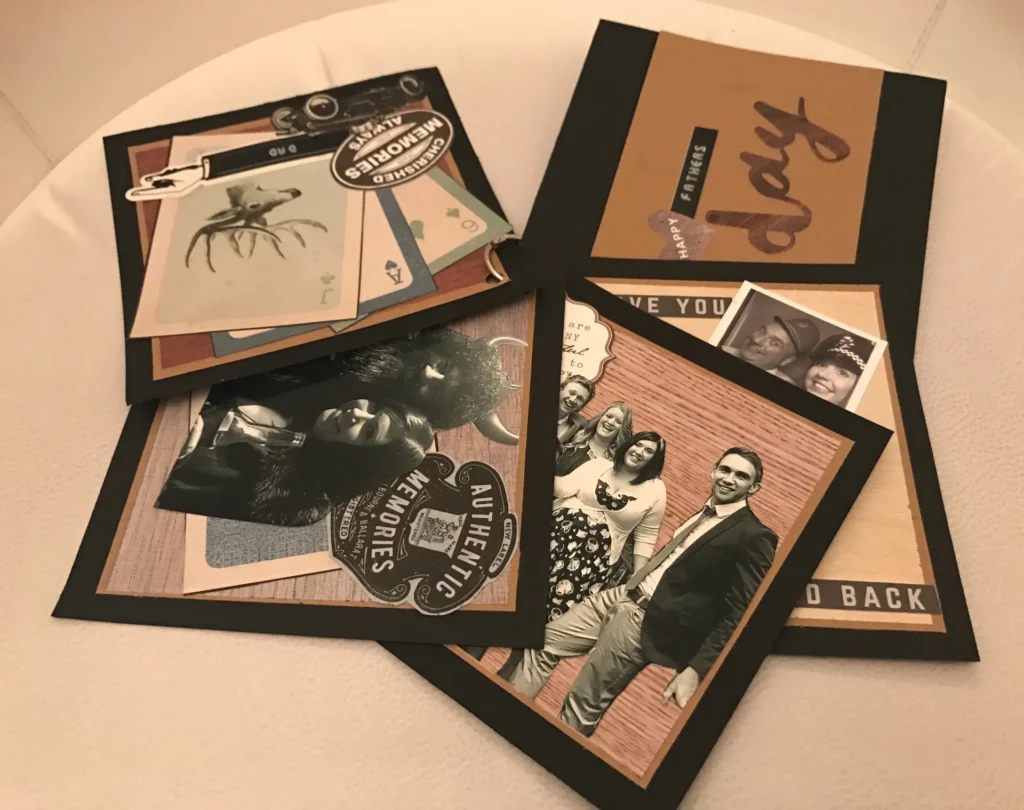 September 2017:
September means Fathers day! So, in addition to the above flic album for my dad, I also whipped up this airplane card for my Father-in-law: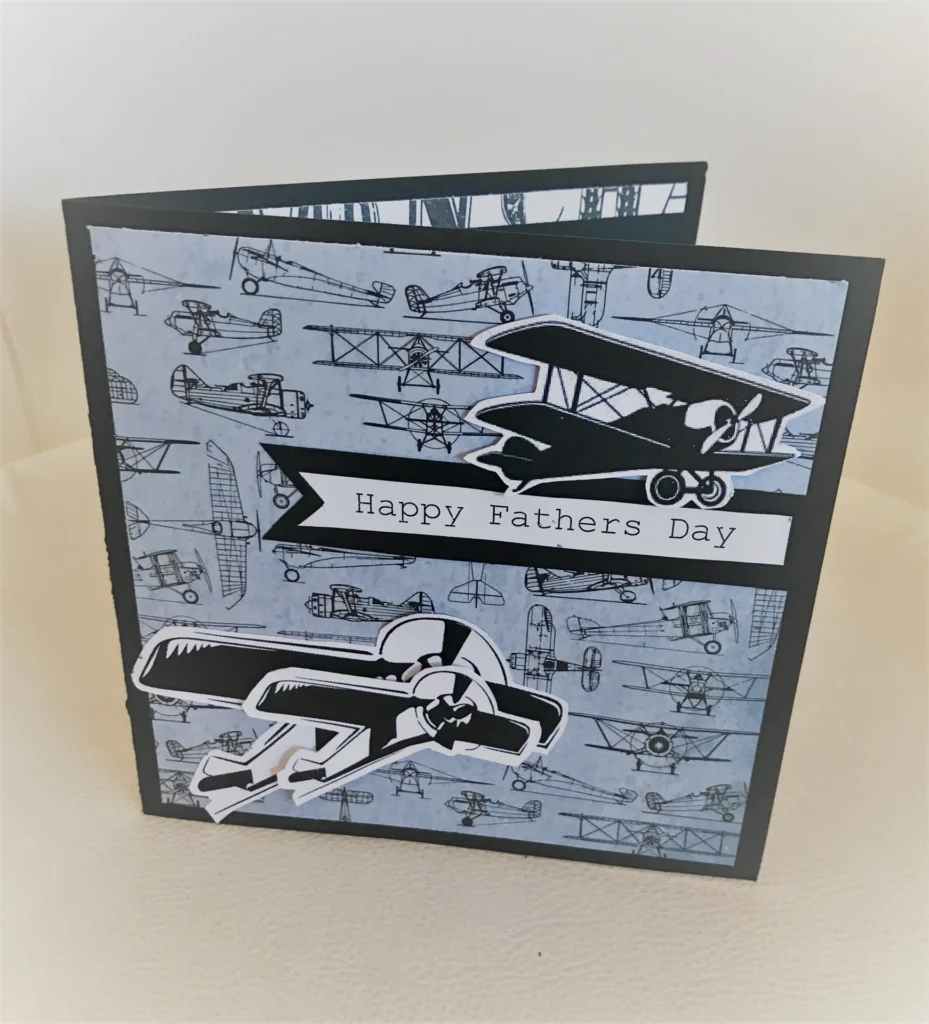 We also held a gorgeous hens day/night for my now sis-in-law in September..
I crafted her up this custom photobooth frame which was used for both the hens and the wedding..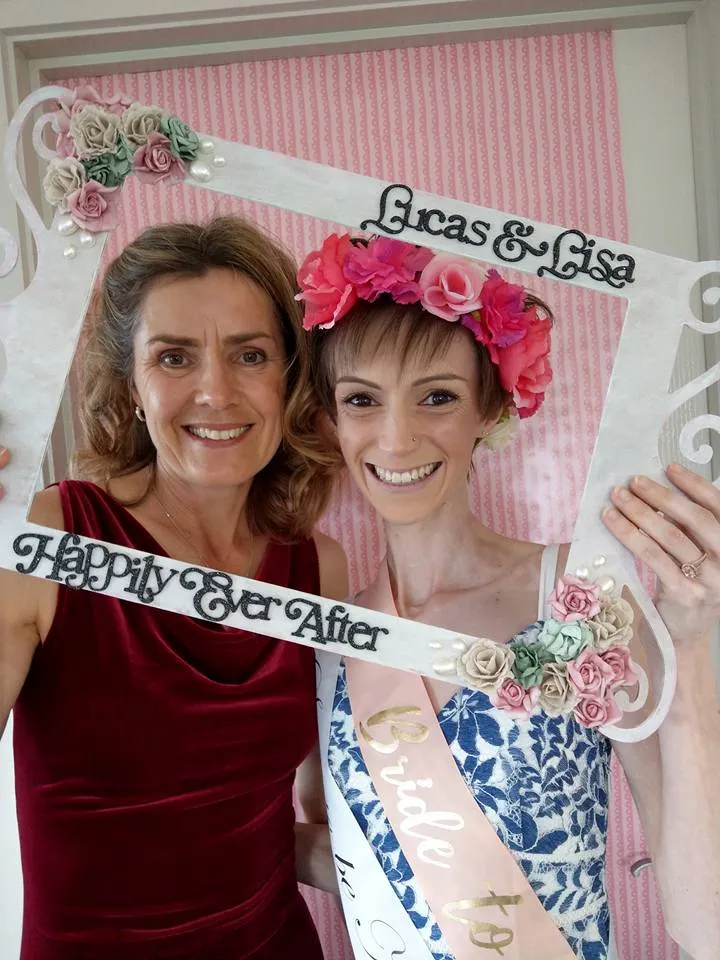 ..and this novelty sign (being the surname Butcher).. I hope you get it! (You can also see there a little 'ring hunt' sign I also made for the day using my Minc)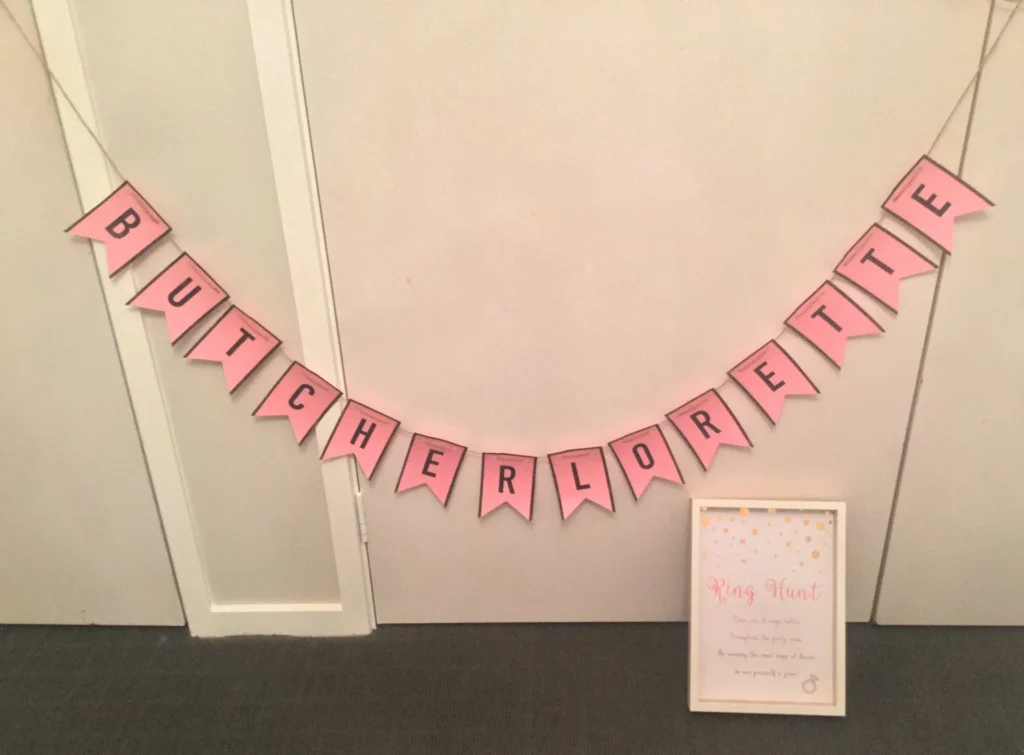 October 2017:
You can check out the full October Archive here
Octobers posts included tutorials for the Pop-Up Box Card, Easel Drawer Card and Twist and Pop Card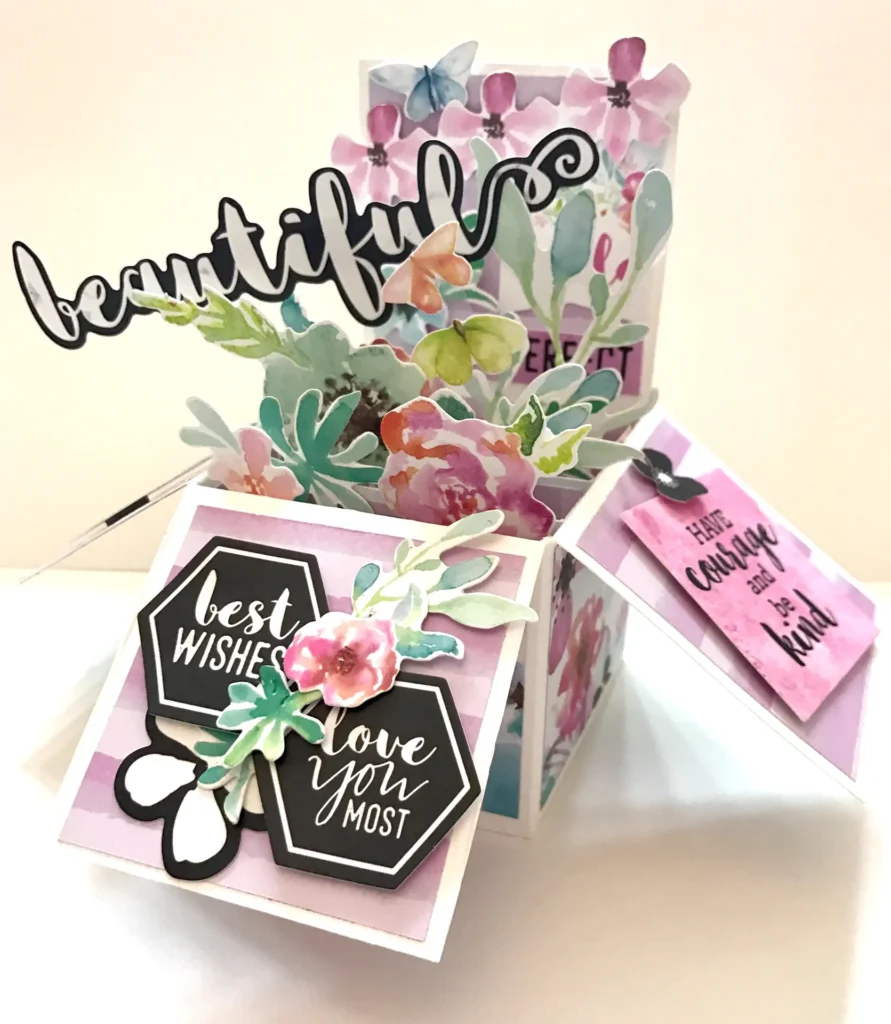 October also bought with it my nieces 3rd birthday, so of course, I made her this gorgeous pop-up box card! (If you can believe it, these beautiful die cuts were from the Reject Shop!)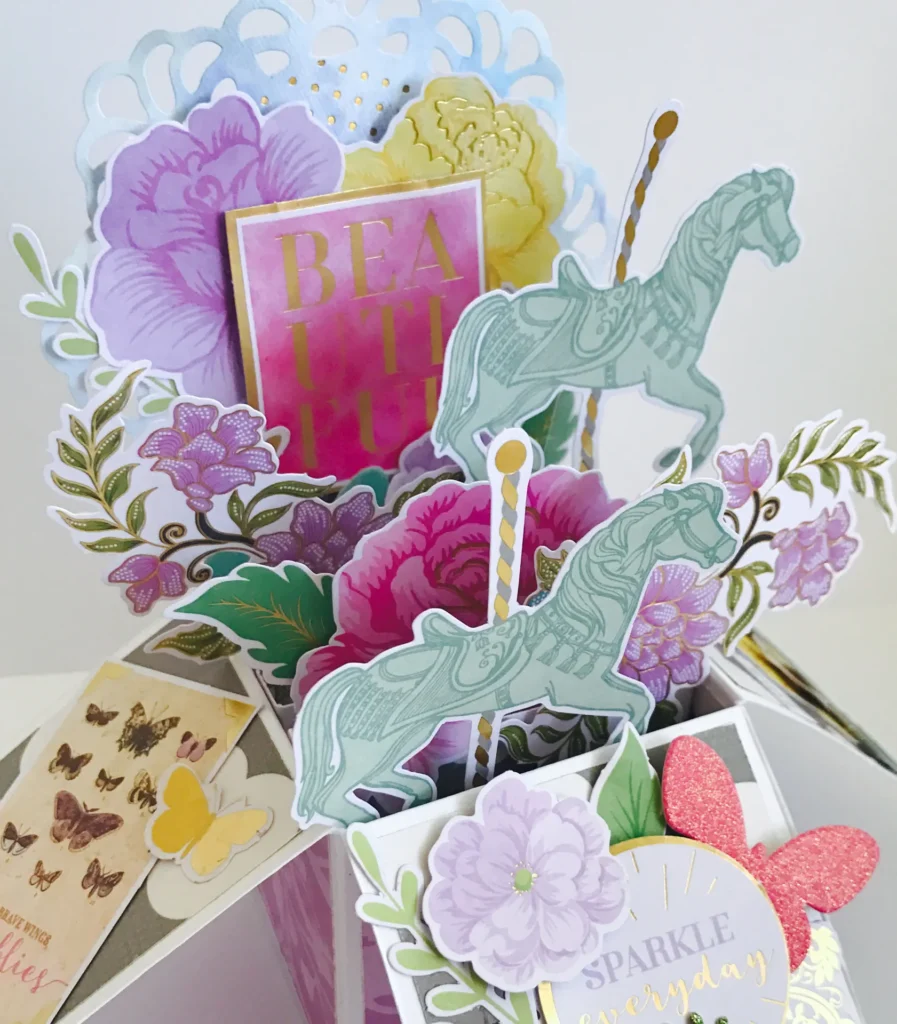 ..And we finally celebrated the wedding of my bro & new sis-in law, and what a beautiful day it was.. Here's them looking really happy about it! (Haha love this pic)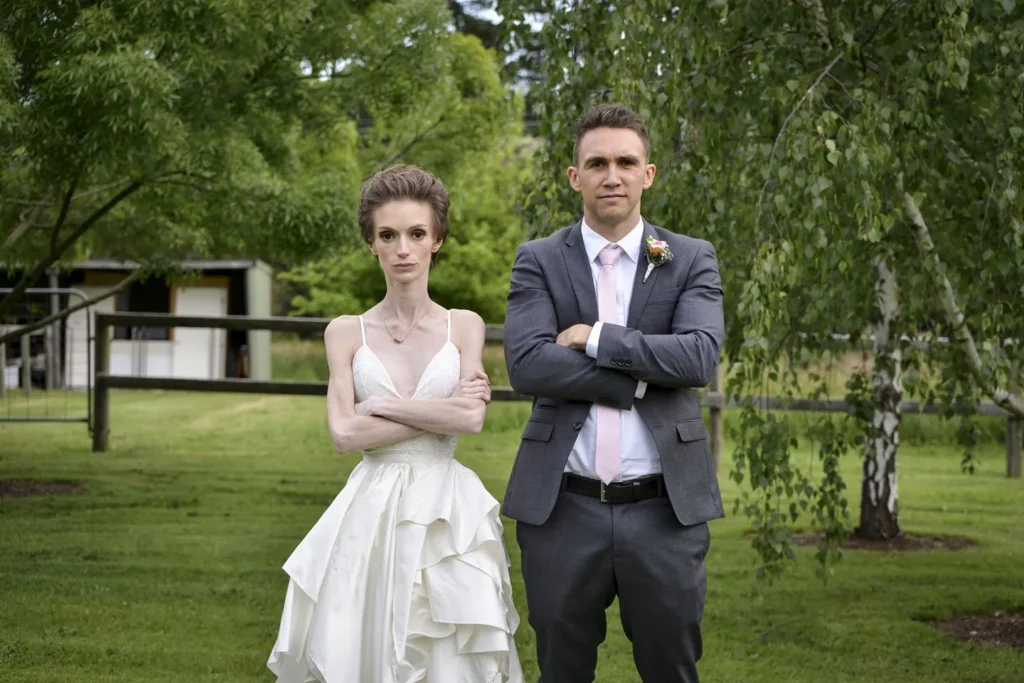 .. and here's my too-cute niece demonstrating the frame again..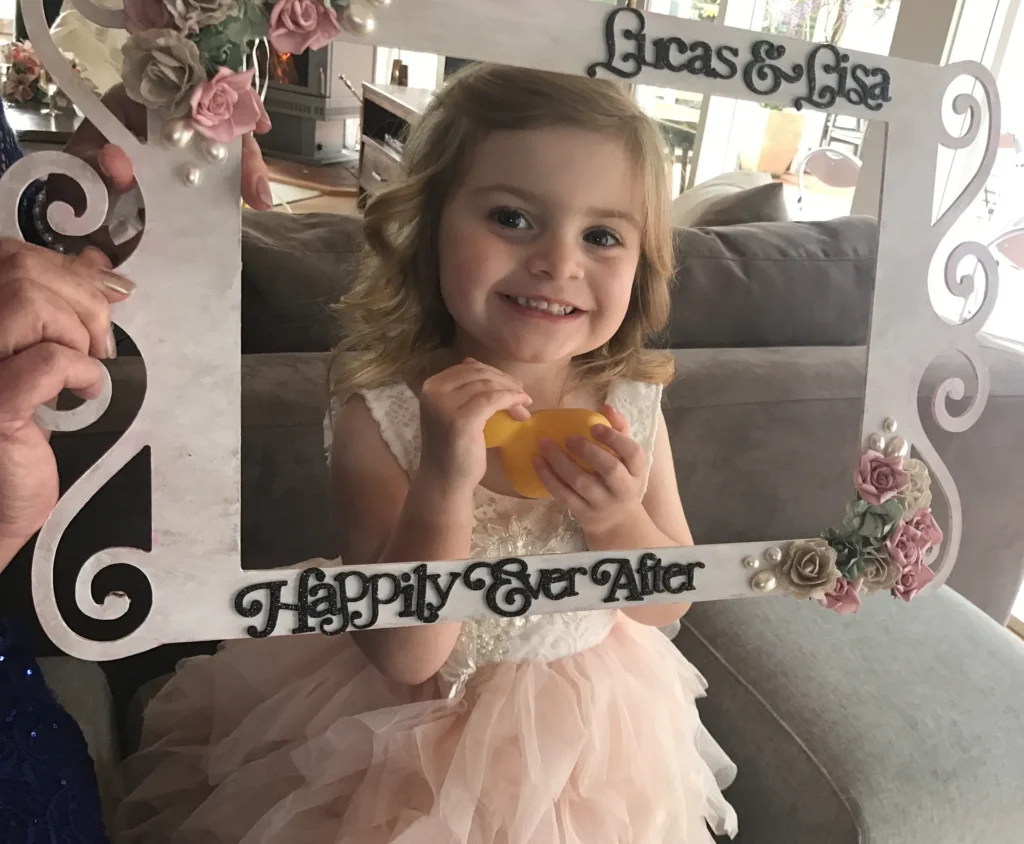 To round out a pretty perfect month, I also won the Kaisercraft October Blog Challenge with this little 'Mint Wishes' Christmas Basket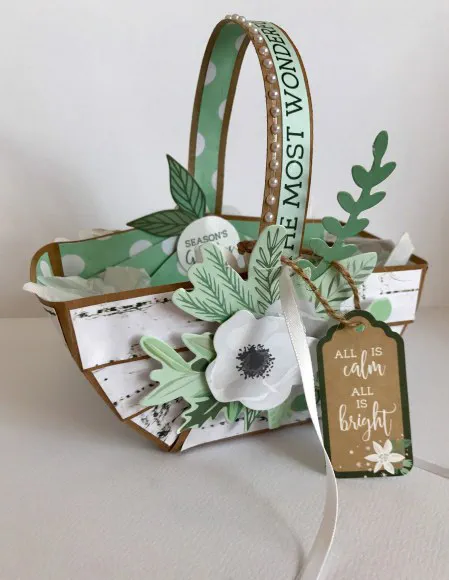 November 2017:
In November the Lair was now in full swing and going strong, with posts including How To Make A Small Gift Box, Easy Envelopes and A Trinket Box From A Pringles Can
You can check out the full November archive here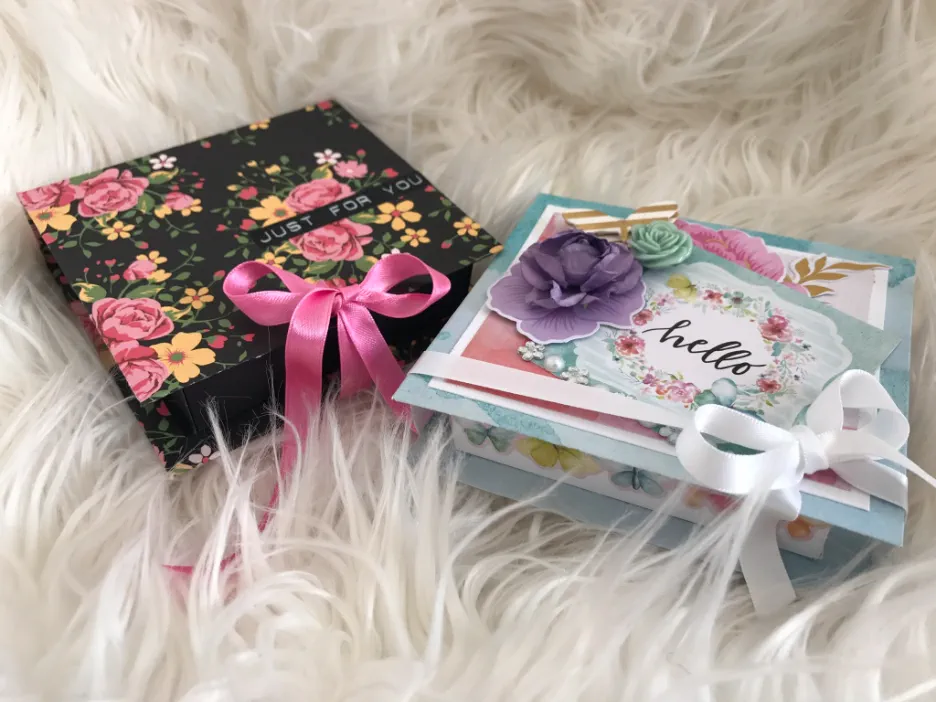 November also saw the launch of Enter the Lady Lair's Facebook Page which features additional crafts not previously on the blog including this cute baby box card..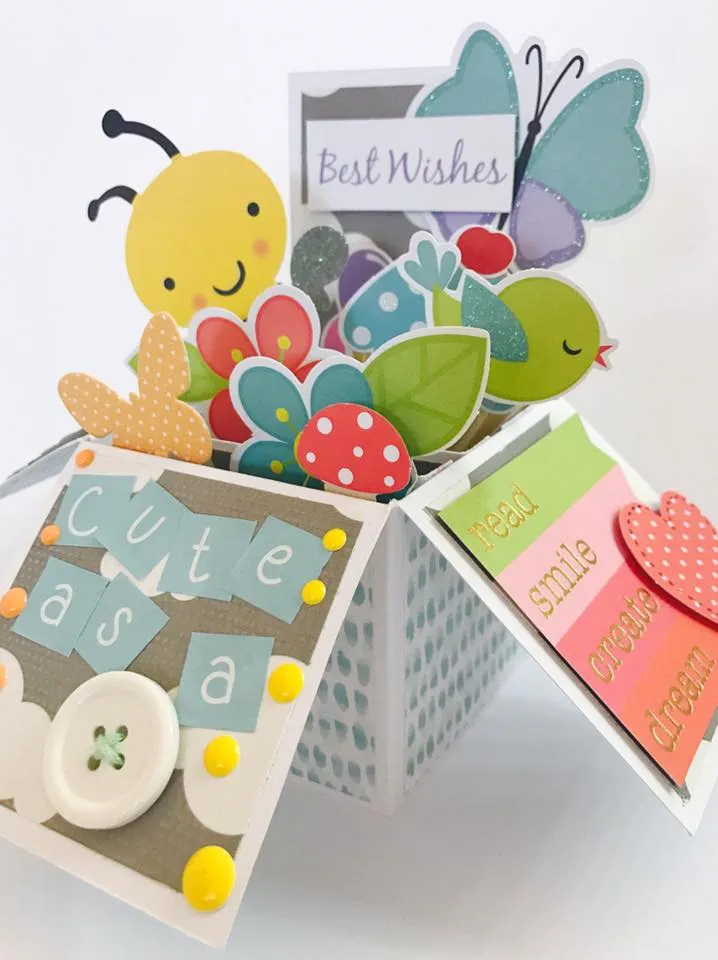 ..And when I tried to make Mittens wear this gorgeous flower crown I made for her..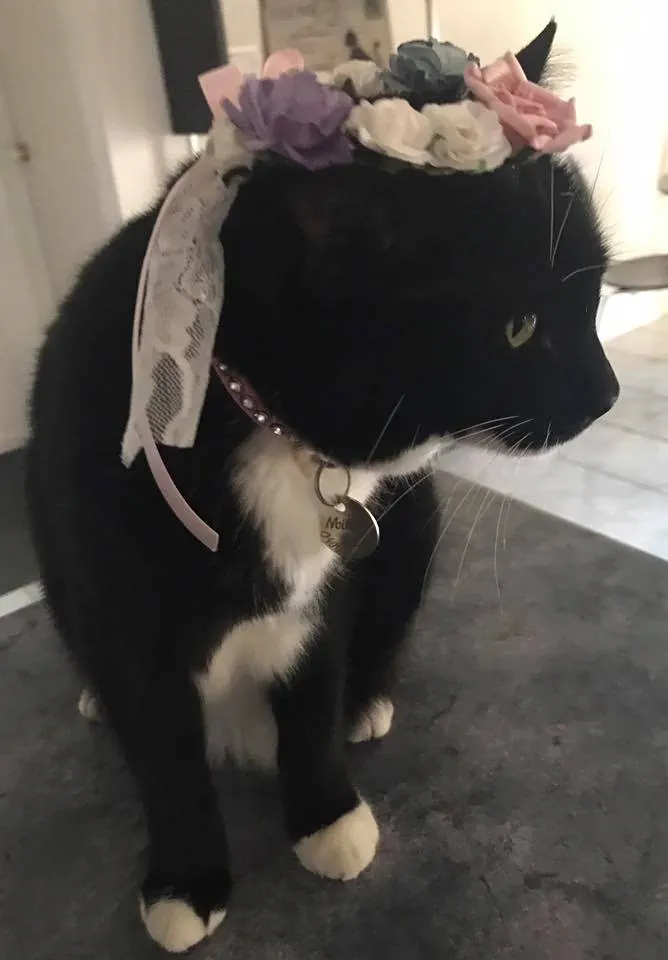 December 2017:
December on the Lady Lair has seen posts such as a Christmas Easel Card, A Nutella Christmas Tree & A Pop-Up Cash Card
You can view the December archive here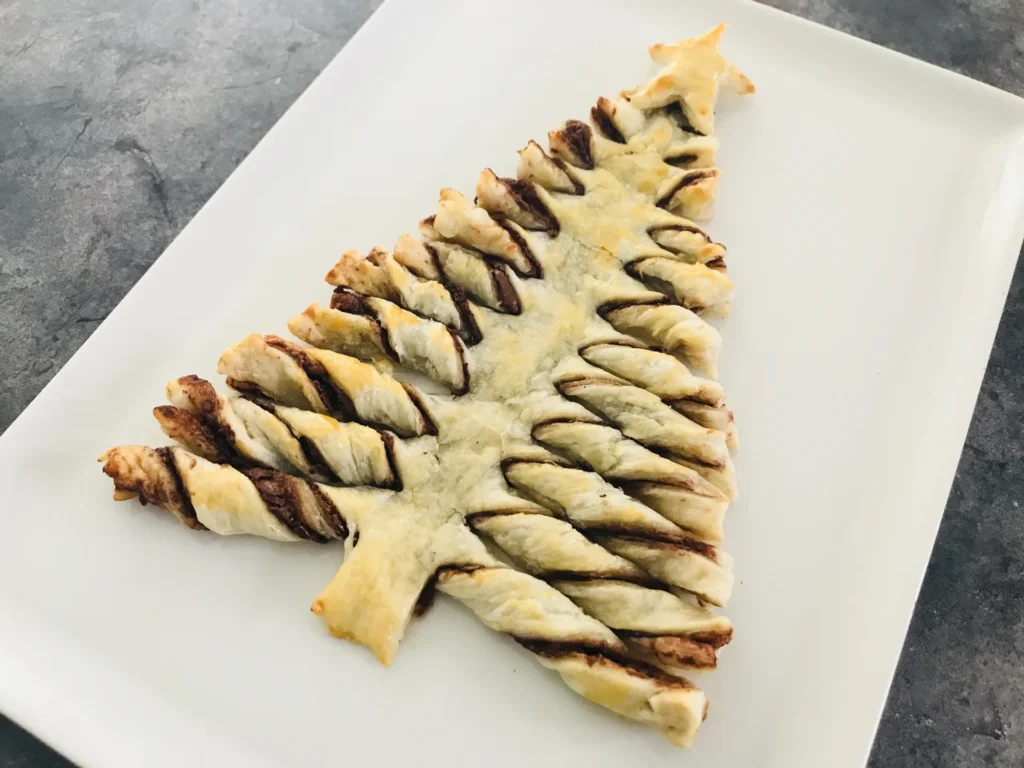 I was also recruited to make 190 place cards for a company Christmas Party which were done in gold foil..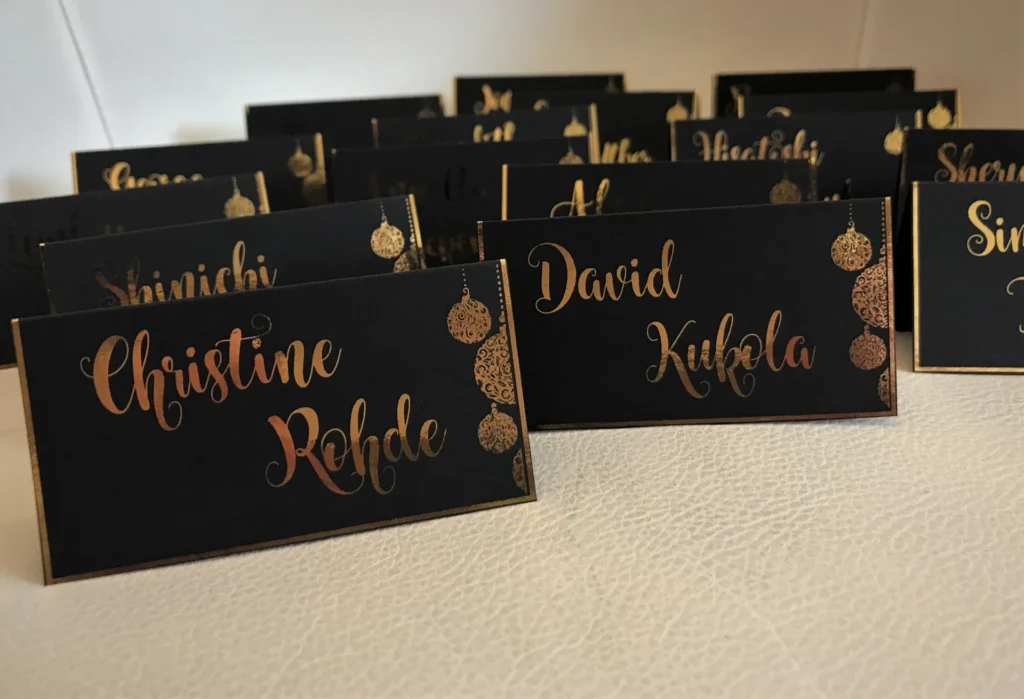 And most recently.. this exploding box card with candles for my niece: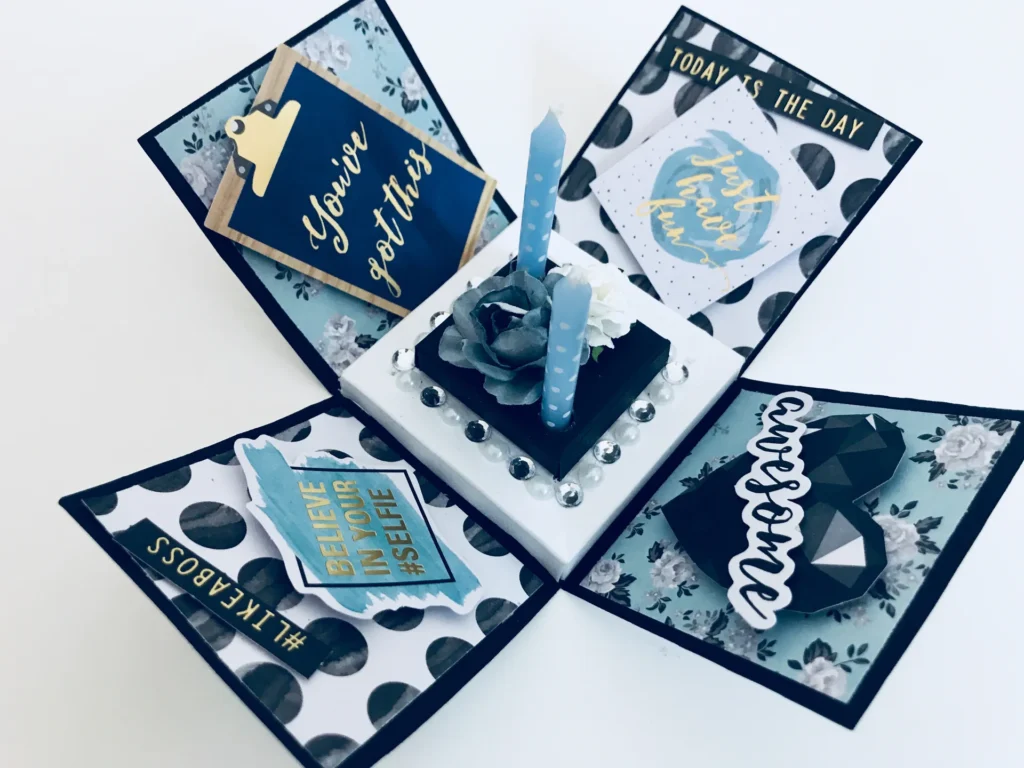 ..and this Z-fold pop out card for my nephew (using Kaisercrafts 'Factory 42' collection)..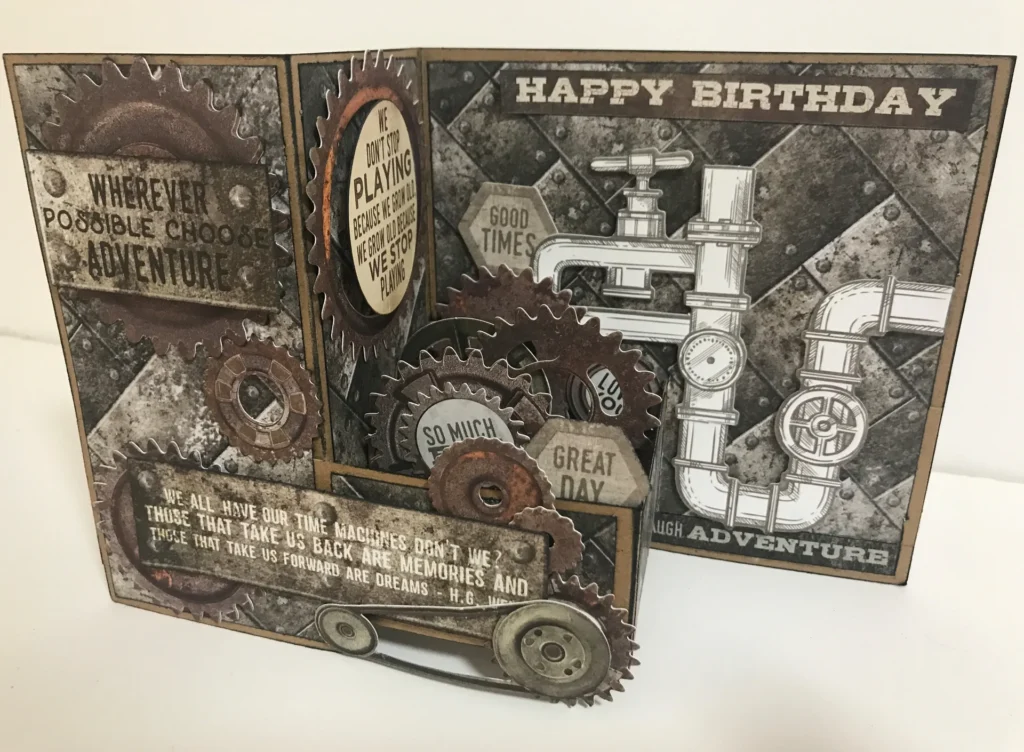 ..and that's that.. Now welcome to the new year!
I am off tomorrow to begin my new job so I do apologise if I am a little slower than usual with the blog posts, but stay tuned as I am looking forward to a crafty, creative and fun 2018!
..Did you try any of the Lady Lair tutorials in 2017?.. If so, please share a link below, I'd love to see your creations!
XOXO